The Artists of Puerto Vallarta – Galeria Serendipity
Shopping for treasures in Puerto Vallarta is always a highlight of our trip each year, and one of our favorite destinations is Galeria Serendipity on Avenue Insurgentes #134.
This little shop carries only the best of the best items from Mexican folk artists. The owner, Enrique Ojeda, is very friendly, and extremely knowledgeable about every item in his shop. I spent part of an afternoon there and he graciously shared his expertise on a number of beautiful craft items I found.

Enrique is scrupulous about carrying only authentic, Mexican-made crafts in his shop. "The other stuff you can find in many shops around town," he told me. "But in a shop this small, I must focus on only the best artists from the area."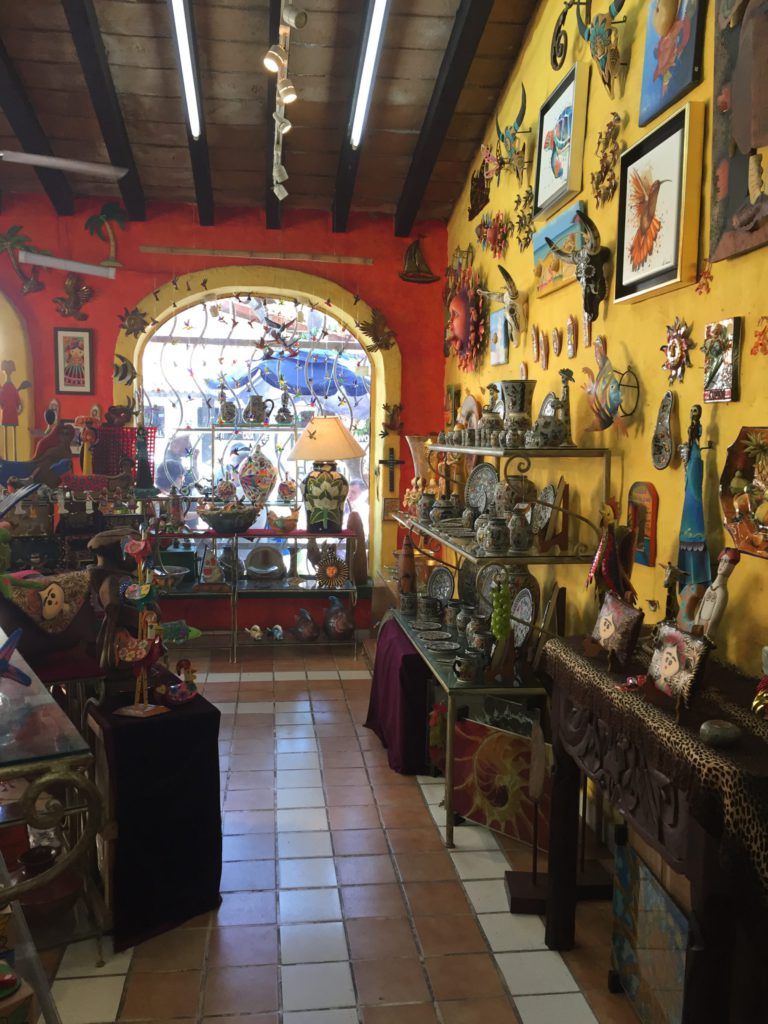 In this pleasant little shop, we've found some of our most prized collectibles and gifts for friends. One of the most intriguing collections is the selection of Ceramic Pajaros, exclusive to Galeria Serendipity. I asked Enrique to tell me more about these beautiful pieces.
Ceramic Pajaros (trans. "Bird") is from Guanajuato, Mexico. This ceramic is made by the brothers and sisters of of Domingo Garcia, better known by the nickname "Pajaro". When Domingo was a little kid, he got very sick, and his father started calling him "my little broken bird." Today, people refer to him by the nickname "Pejaro". So that is the reason they decided to call the ceramic Pejaro.

The ceramic is stoneware, made of the dust of marble. It is fired at 1500F to make it very strong.

Each piece is made from scratch and hand-painted so that each piece is one-of-a-kind.

He makes every design with flowers, birds, frogs and butterflies, but in general the butterflies are what people prefer.

It takes a lot of time to produce each piece, they are not mass-produced, and we are the only place in Puerto Vallarta that you can find Ceramic Pajaro. Even in Guanajuato it can be hard to find.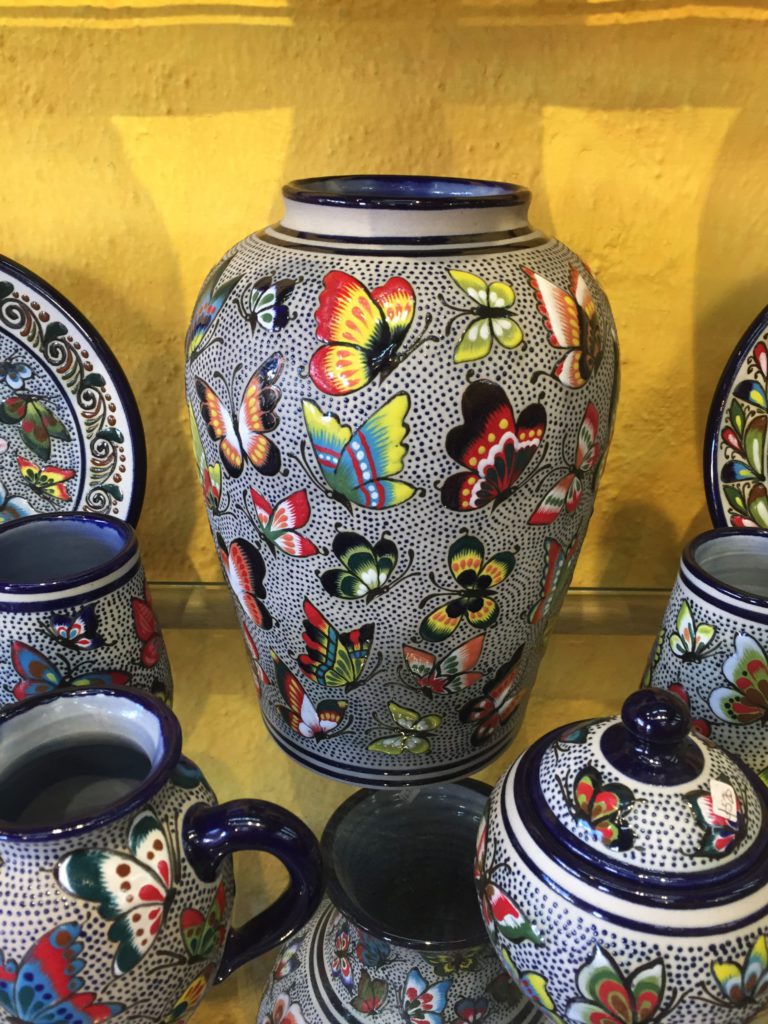 In addition to the ceramics, Galeria Serendipity boasts a fascinating collection of wall hangings, large and small, with colorful and very Mexican themes. The joyous expressions always make me smile and feel happy to be alive.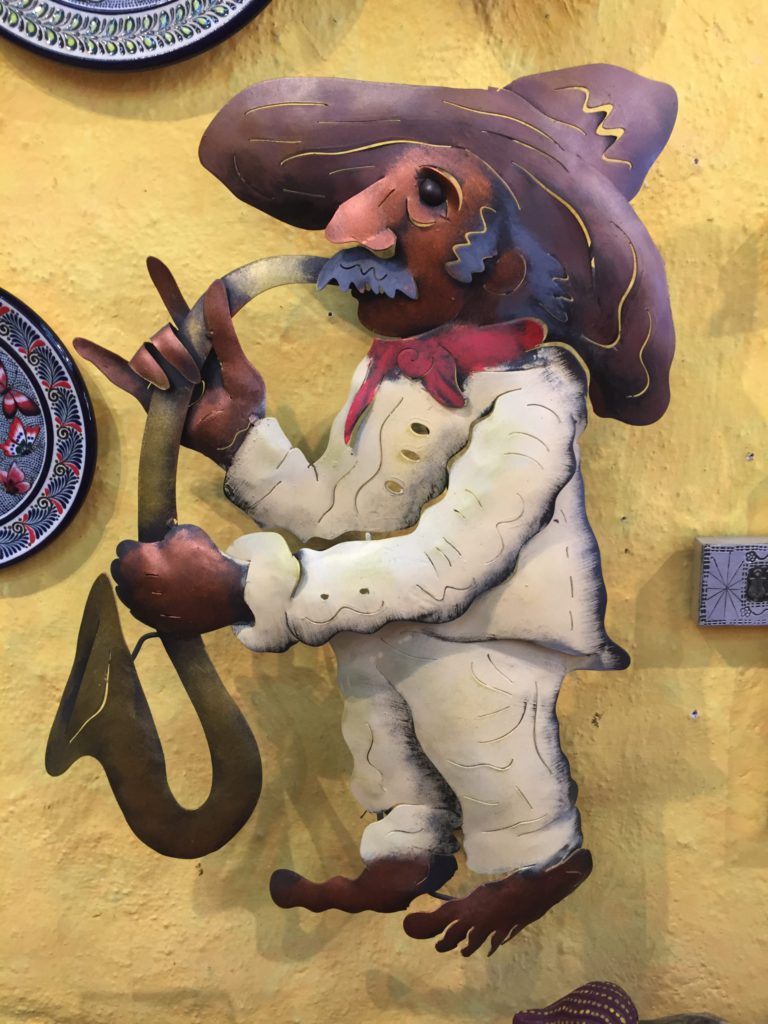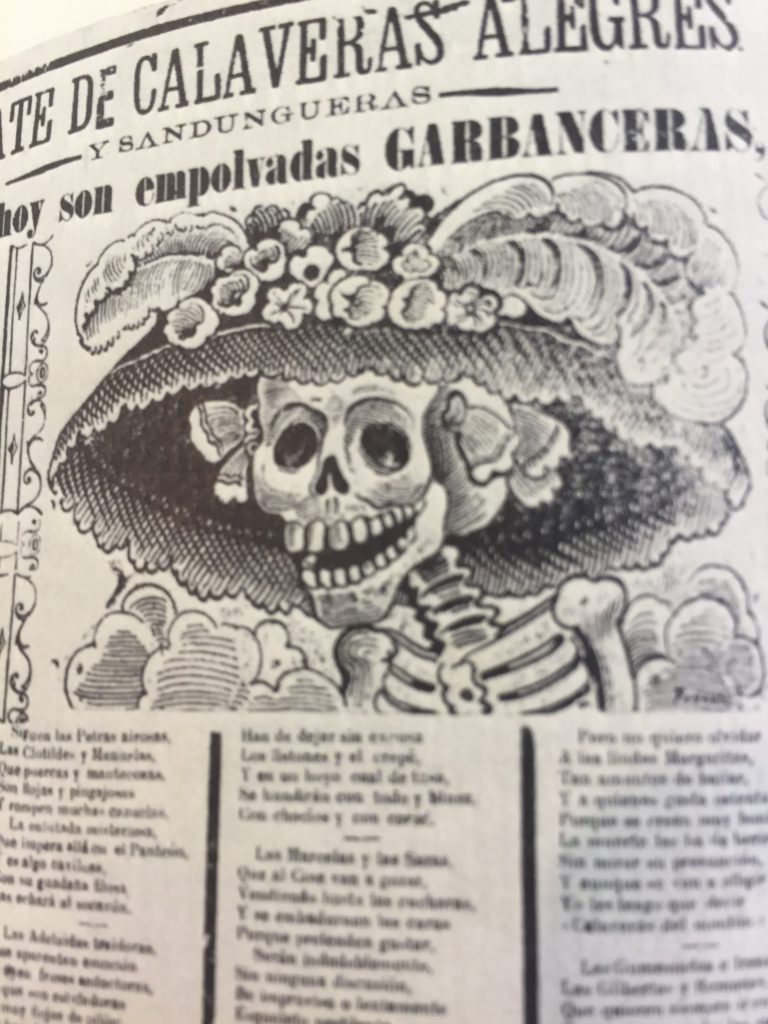 In the collage above, you'll see a classic José Guadalupe Posada-inspired La Calavera Catrina figure. Posada was a famous illustrator and lithographer in the mid-1800s to 1900s. His work on political satire was the inspiration for the ubiquitous Catrina doll. Click the video below to hear Enrique talk about Posada! He is a wealth of information.
Galeria Serendipity is a must-see destination for any shopping trip to Zona Romantica. It's centrally located and easy to find (see the Google map box above). And there is always something new and interesting to see – like the fold-able Nativity scenes demonstrated below.
If you do stop in to the shop, let Enrique know Cowboy Concierge sent you!
Should I Get Pesos Before Traveling to Mexico? Avoid the scams! Click here to learn when and how to exchange dollars for pesos, at home, at a bank, or using an ATM machine.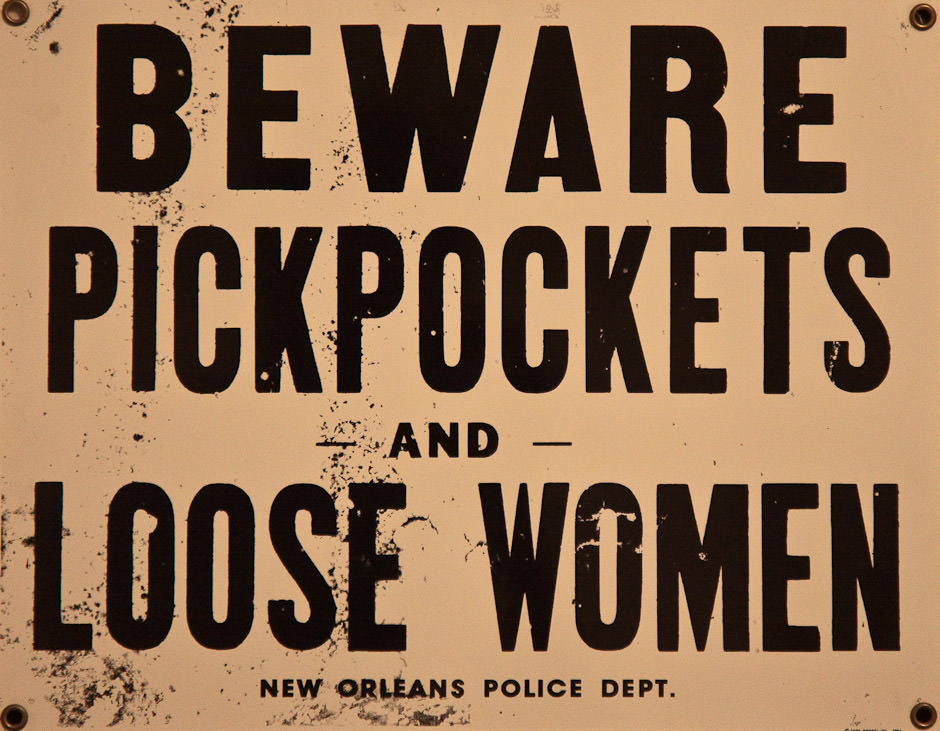 You can travel the world over, and in every corner you'll find some people who…