Golf Vidanta Nuevo Vallarta – A First-Hand Review
Golf Vidanta Nuevo Vallarta – A First-Hand Review
There are many, many activities to choose from when you are a guest at Vidanta, Nuevo Vallarta.
The huge resort features world-class pools, sandy beaches, and numerous children's activities. But the resort is ideal for the golf enthusiast. On the grounds, there are two 18-hole courses and a ten-hole, par three course that is lighted at night! Here's what to expect when you golf at Vidanta Nuevo Vallarta.
A First-Hand Review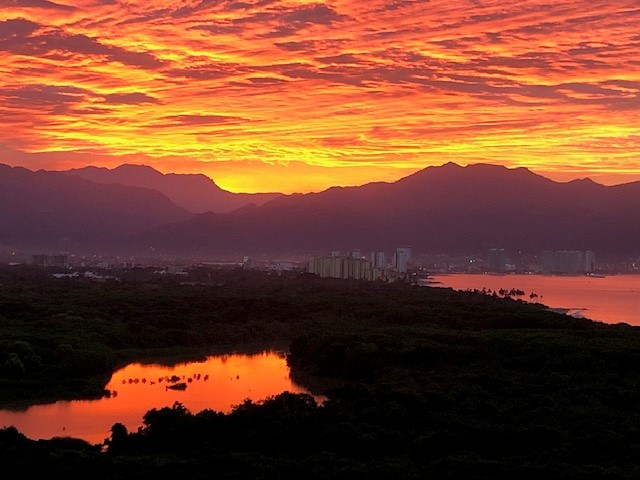 If you decide to play, the following suggestions will hopefully help you better enjoy your Vidanta golf experience: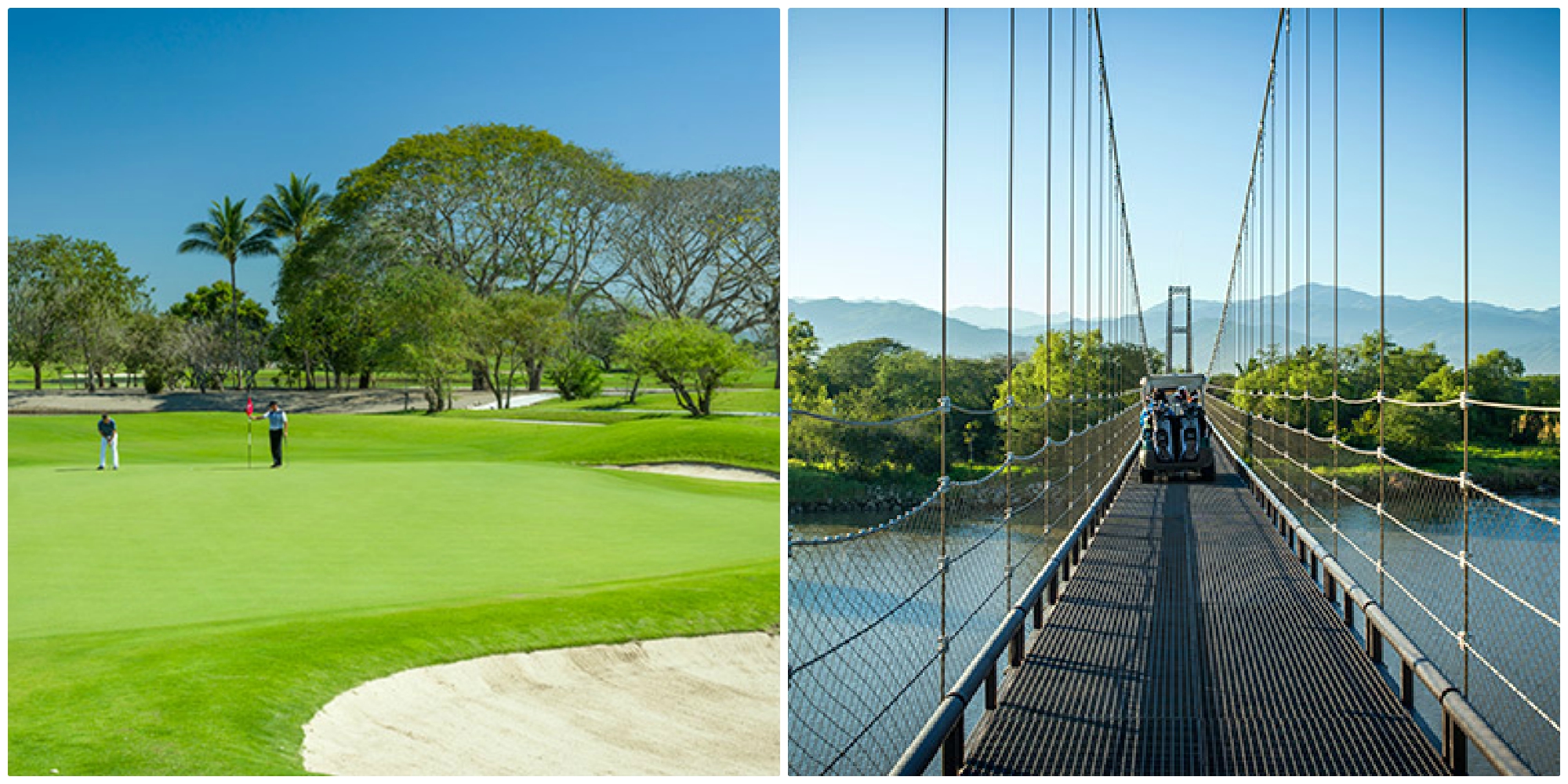 On a recent stay at Vidanta, my wife and I played both of the 18 hole courses. The older of the two courses is referred to as the Nicklaus course, while the newer is the Greg Norman course. The Norman course is the signature course, and as such is more exclusive. (Check your Vidanta reservation details to make sure you have been granted access to the Norman course – not all members have this benefit in their contract.)
Both courses are well-groomed with generous fairways. A variety of tee boxes are offered to fit various levels of play. Both have strategically placed sand and water hazards, but neither is overdone. Players of all abilities can enjoy the courses, although high handicap players may prefer the Nicklaus course.
Tee times are required in high season and recommended at all times. You should book your tee times as soon as possible. Your Vidanta registration sheet lists the Customer Service phone number to call to book your times prior to arrival, which is ideal. But if you miss that opportunity, be sure you are booked immediately upon your arrival on the property. Your concierge can book your tee times or you can call the pro shop.
Club rentals are available, although in my mind, expensive.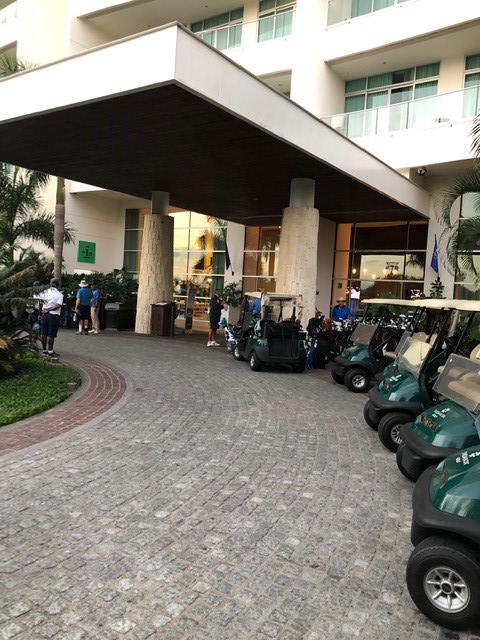 Shuttles will transport you to the fully-stocked and well-appointed pro shop for check in and preparation to play.
Plan to arrive at least 45 minutes before your tee time as you will be provided an opportunity to warm up a bit on the driving range before starting your round. In the meantime, you can browse the nicely-stocked Golf Shop.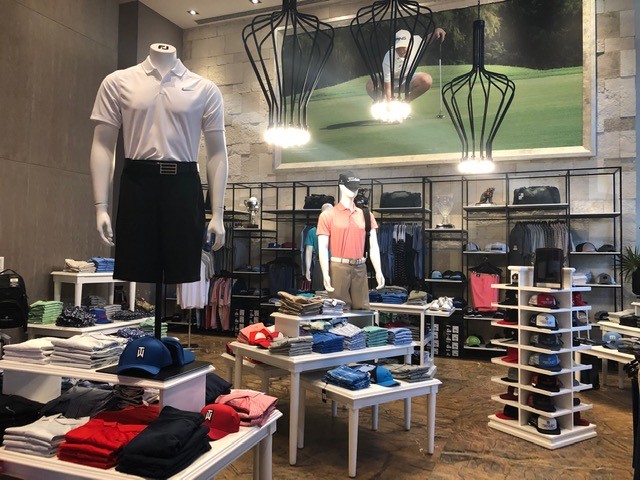 Although you will have a motorized golf cart, caddies are mandatory. Most of us have little experience with caddies. These fellows are delightful and a joy to spend time with. They work hard in every way to make your experience fun and relaxing. Their ability to read greens and putts are uncanny. They quickly learn your game and offer you clubs for each shot. Caddies work for tips. A good rule of thumb is to tip your caddie $20 per person. Tips are given at the end of the round.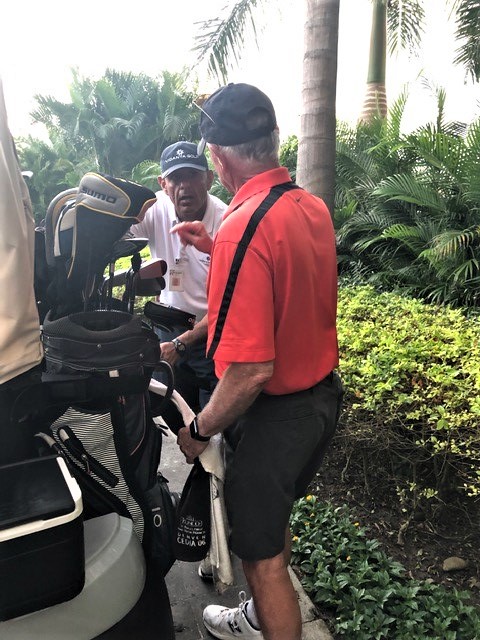 There is a driving range and golf lessons of all kinds are available. If you choose to go to the range, you will be transported, as the range is some distance from the pro shop. Lessons can be arranged through the pro shop.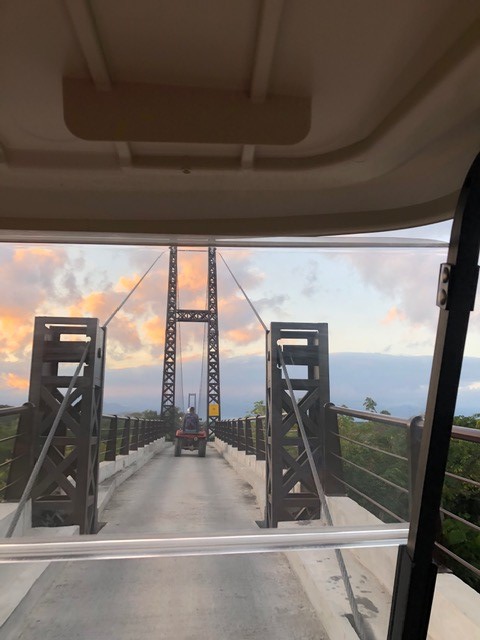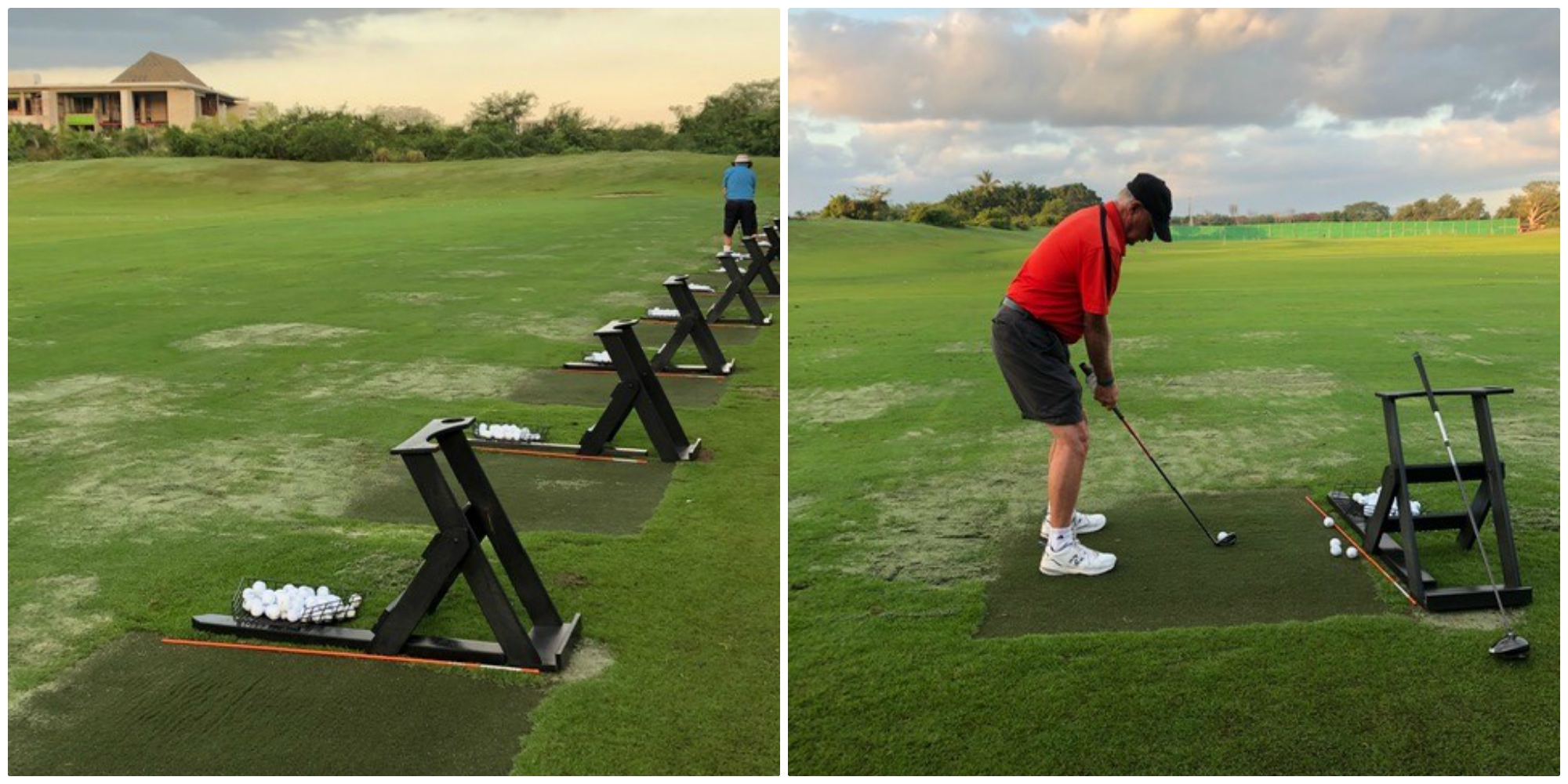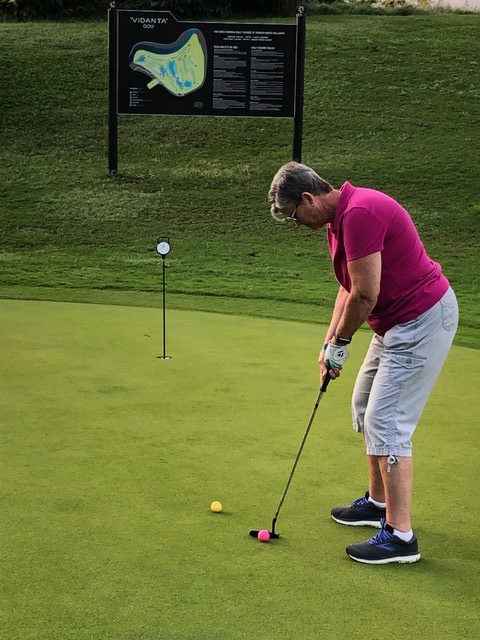 Once your tee time starts, you'll be taken to the first hole. There are five sets of tee boxes for all levels of play. The fairways are wide and the greens, large.

The Norman course is known for it's spectacular trees and scenery. The wildlife can be interesting as well.

By the Tenth Hole, you may be thirsty. You can take care of business at the Tequila bar and banos.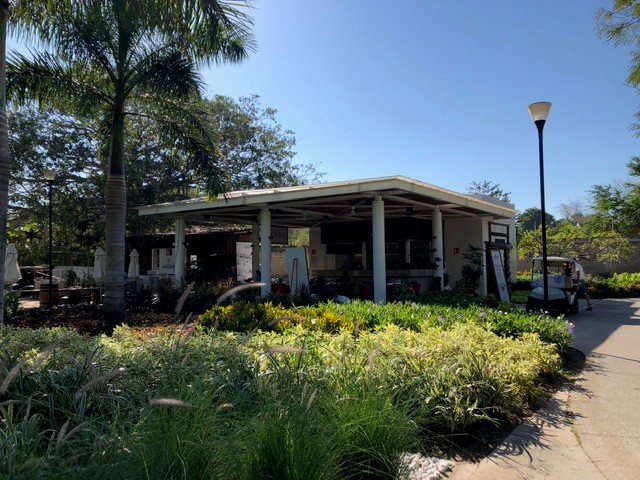 Caddie Orlando offered friendly advice and help throughout the round. Caddies are mandatory and almost always a true delight to spend time with.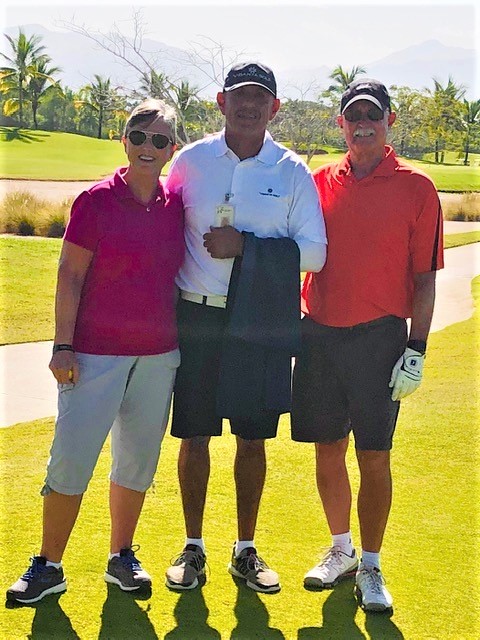 When you're finished, there's a lovely restaurant just on the other side of the Golf Shop for breakfast, lunch or dinner. Or, do what we did and head back to your balcony for a well-deserved break.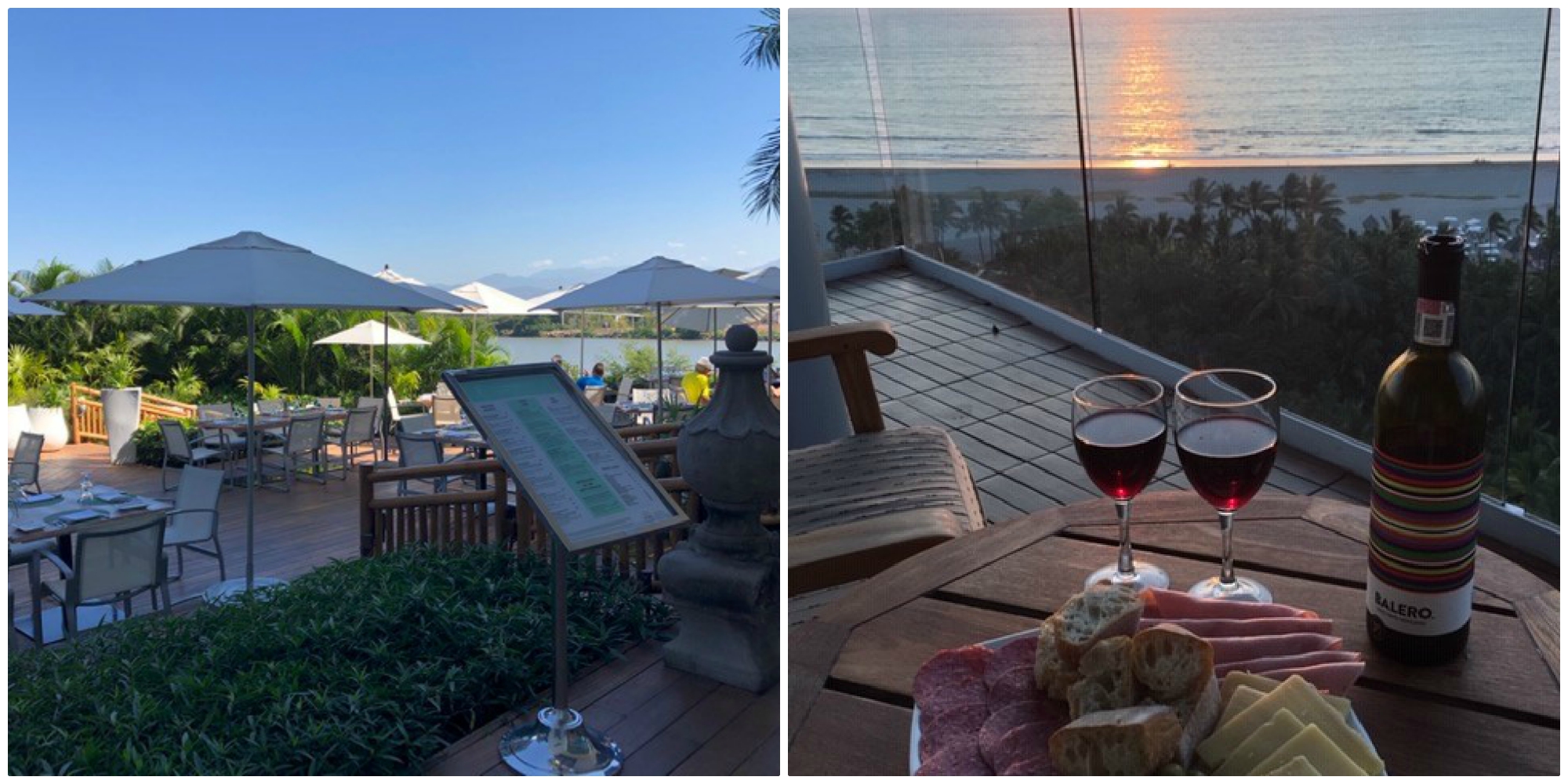 If you are playing more than one day during your stay, you can arrange to have your clubs securely stored at the pro shop.
The Vidanta golf experience has been well-thought out, and is generally well-executed. Golfers of all levels are urged to consider golf one of the "must do" activities when staying at the property.
RS
Littleton, Colorado
Read more about our current offerings at Vidanta Resorts below. Or contact us with questions – we'd love to hear from you!
---
---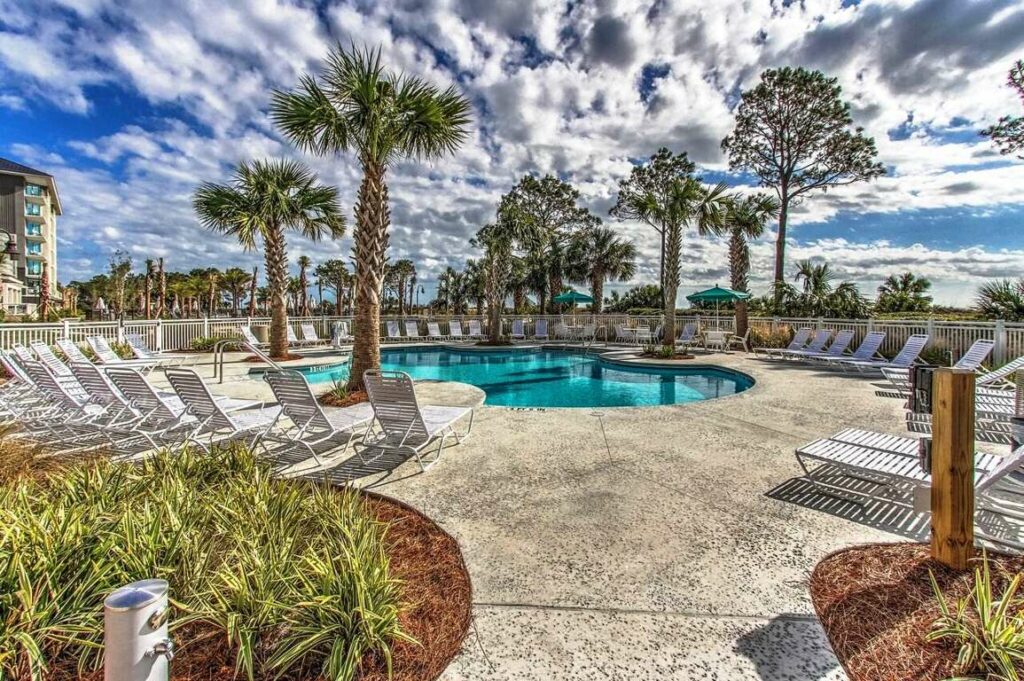 Ocean Dunes Villas on Hilton Head Island Prime Beachfront Unit at an Unbeatable Price! One…