Cowboy Concierge Funds The Rising Star Scholarship

Help Us Support Colorado's Rising Stars!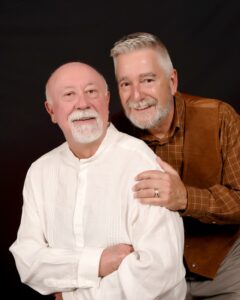 Hi and welcome to Cowboy Concierge. I'm Don Herman, and with my partner of 26 years, Dwaine Schmidt, we sponsor the Rising Star Scholarship for students of Mapleton Public Schools.
Where Is Mapleton?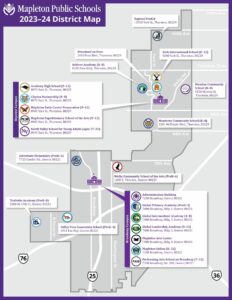 Mapleton is one of several districts in the Denver metropolitan area, and serves a very diverse population. I am very proud to have served as Chief of Operations in Mapleton for 17 years, helping transition the district from a typical one-feeder-system district to a truly innovative district of choice.
What Makes Mapleton Unique?
Every student in Mapleton chooses the school that best fits his or her learning style. Transportation is provided to the school of choice. These choices include such varied styles as Expeditionary Learning, International Baccalaureate, STEM/Project Lead the Way, Visual and Performing Arts, University Partnership, Big Picture, and online options as well.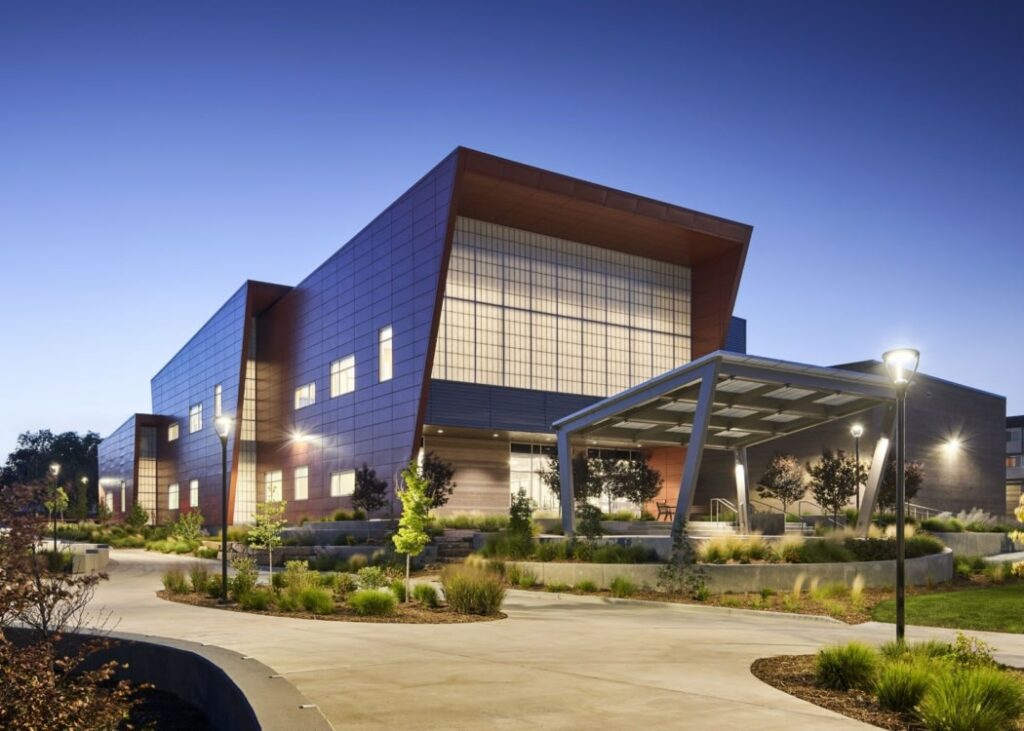 Through the leadership of former superintendent (and good friend) Charlotte Ciancio, Mapleton stands at the forefront of innovation in public education today.
In 2022, Mapleton Public Schools received a six-year national and international accreditation term from the Cognia Global Commission. A systems accreditation by the Cognia Global Accreditation Commission means Mapleton has a nationally recognized mark of quality for the district and each school within the district. It demonstrates Mapleton's commitment to excellence, willingness to grow from feedback, and desire to guarantee all students have the opportunities, experiences, and education necessary to achieve their dreams.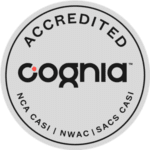 Obstacles to Success
Dwaine helped lead Mapleton through the Small By Design transition by reinventing how counseling services are delivered. Moving from a "put-a-notice-in-the-student's-mailbox" approach to postsecondary advisement, Mapleton created Postsecondary Options Coaches. Now, beginning in Freshman year, every student in Mapleton receives personal guidance on their postsecondary options, and they are required to formulate a plan for life after high school.
This model has proved highly-successful. However, over time, Dwaine noticed that some students faced a very real obstacle in their quest to achieve their dreams. Because of events early in their high school career, some students were shut out from applying for scholarships because their GPA was simply too low to qualify.
The Solution?
We found many students who had suffered calamity during their early high school years – divorce, incarceration of a parent, death . . . true disasters that threw the student into a tailspin that decimated their school years. Many earned a zero GPA, and no matter how hard they worked, they could never overcome that.
But they sure did try. Rising Star applicants often posted exemplary GPAs in subsequent years. But though they desired to pursue a postsecondary career, they found themselves ineligible for almost any scholarship available.
And that's where we stepped in.
The Rising Star Scholarship.
Dwaine and I created the Rising Star Scholarship to help these students achieve their dreams. What we have found over the past ten years of funding this scholarship is that these particular students are so very passionate about their future they are even more focused on what they want than many other students. Through their adversity, they learned to hold tight to their goals and work hard to break through the barriers that stand in the way of success.
Meet a Mapleton Rising Star!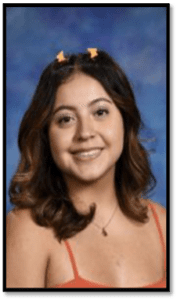 I am beyond thrilled and happy to be starting at Red Rocks Community College in the fall. It is a privilege to be going to college in my family and I am ready to start off strong and give it my all, I want to make my family and my scholarship donor proud. Although it is a big change and starting somewhere new and meeting new people, I'm excited to see what the future holds for me. Once again thank you so much for this opportunity you changed my life in the best way possible have an amazing day.
Emily is a first-generation college student who is attending Red Rocks Community College to pursue her passion for helping others.  Her anticipated area of study is Diagnostic Medical Sonography as a Mammography Technologist.  Like many, her interest in this area of study comes from a mix of personal and family life experiences, and the passion for wanting to serve her community.  Emily purpose is rooted in witnessing the language and cultural barriers that prevent many from being able to access healthcare or struggle to receive adequate care.  "As part of the Hispanic/Latino community, I have always wanted to make a change when it comes to health care for Hispanic people". Emily's passion to increase health services in English and Spanish will no doubt be a positive impact to her community.
How You Can Help.
Each year, Dwaine and I donate a fabulous vacation week at the Vidanta resort in Nuevo Vallarta or Riviera Maya, Mexico. Check out this video to get a glimpse of the Vidanta experience:
The Mapleton Education Foundation auctions off our gift, and all bids go directly to fund the Rising Star Scholarship (with a very small amount going to the MEF to help administer the program.)
We have offered this gift to the MEF for many years, and through the generous bids from gala attendees, we now fund a four-year, $2,000 per year scholarship for one Rising Star student.
Check out the Mapleton Education Foundation Rising Star Scholarship by clicking here.
What Do You Receive For Your Bid?
Successful Bidders receive the following from the Mapleton Education Foundation:
One Week at a Vidanta Grand Luxxe Villa in Nuevo Vallarta or Riviera Maya, Mexico
This 3,000 square foot unit is unparalleled in luxury. With two bedrooms and a separate lockoff room, the suite sleeps five adults and two children.
With a full kitchen, large living area, beautiful deck with a plunge pool, the Grand Luxxe Villa is a vacation in itself. Twice-daily maid service meets your every need, including the chocolate on your pillow.
Each bedroom includes a large LCD TV, king-size bed, and a full bath with Jaccuzi tub. The lockoff unit has its own private entrance. Grand Luxxe concierge service will arrange all your dining and adventure activities.
But Wait . . . There's More!
That's just the room. At Vidanta, there's so much to explore.
Vidanta Nuevo Vallarta
Each reservation includes three free rounds of golf at any Vidanta course, including the Mexican Open Norman course in Nuevo Vallarta.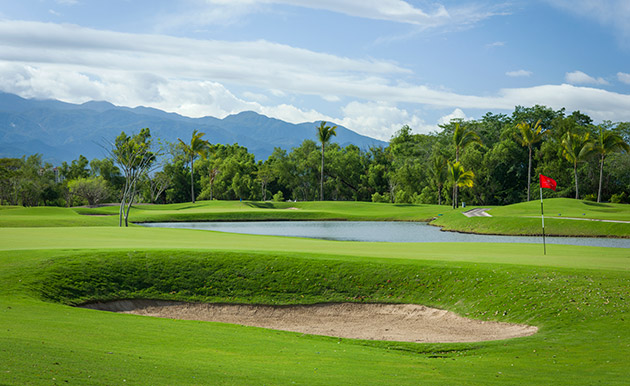 Named one of Travel + Leisure's top resorts in Mexico, Vidanta Nuevo Vallarta boasts miles of white sand beach, with exclusive Luxxe lounging areas and wait staff. With dozens of pools, including the Grand Mayan Water Park and Kids Club, your vacation will be one to remember.
(Vidanta World – the largest theme park in Mexico – opens soon at the Vidanta Nuevo Vallarta location!)
Riviera Maya Cirque du Soleil and Jungala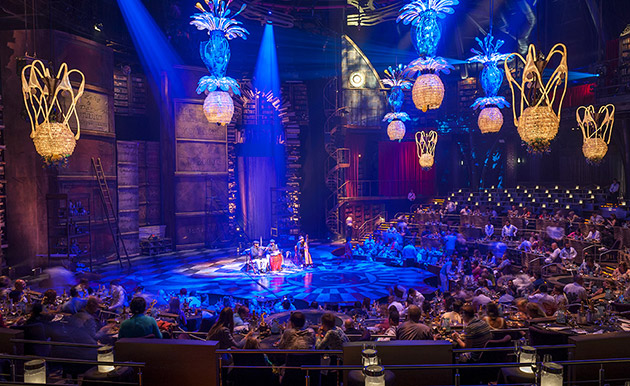 On the other side of Mexico lies Vidanta Riviera Maya, a totally different experience! Set amidst the thick Caribbean jungle, the Riviera Maya offers complete privacy and the chance to let your hair down at the Salum Beach Club.
Vidanta has partnered with Cirque du Soliel to offer a unique, permanent show, "JOYÀ" as well as the largest water park on the eastern coast: Jungala.
Relax and Indulge at the Exclusive Spatium Spa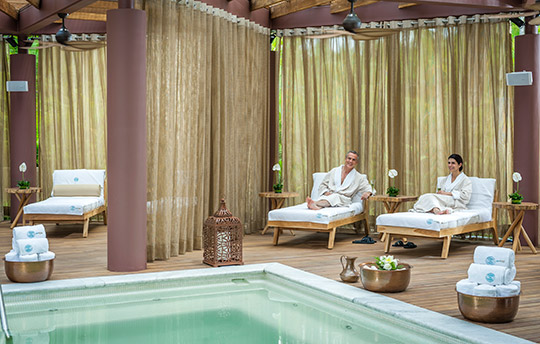 Both locations offer the Spatium Spa, with a huge range of services. Your reservation includes unlimited two-for-one Swedish massages, with access to the beautiful Spatium hot pools, steam rooms, etc.
Other Information
This one-week stay must be booked by October 2025. Booking can be made twelve months in advance and we strongly advise you to book as early as possible. Bookings are made through us at Cowboy Concierge.
Check-in days are Friday, Saturday, Sunday and Monday.
Occupancy is limited to five adults and two children.
Vidanta is not an all-inclusive, but everything is charged to your room with a signature and your bracelet. Meals and air fare are not included.
If you have specific questions, just click here to email us at Cowboy Concierge. We will get right back to you.
Give to the Mapleton Education Foundation
If you would like to help support our Rising Star Scholarship but aren't interested in bidding, just visit the Mapleton Education Foundation here.
The MEF is a great organization, led by volunteers who are focused on maximizing all opportunities for Mapleton students. Our scholarship has funded students for diesel mechanic school and four-year colleges – whatever the dream, we are here to make it happen. Donate today!