The Grand Luxxe – Your Best Family Vacation Destination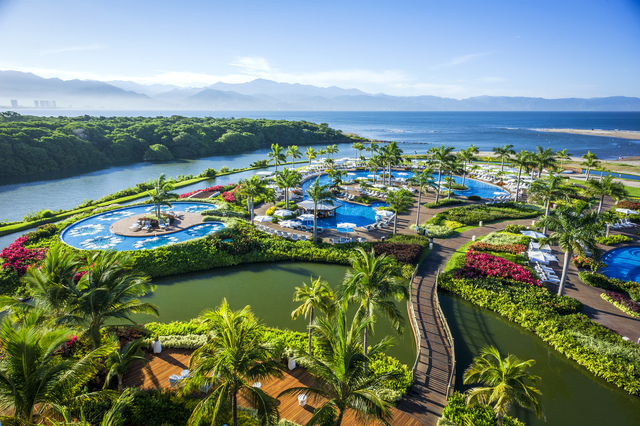 Vidanta Grand Luxxe
Vidanta Grand Luxxe – Having traveled all over the world, to hotels, on cruises, city condominiums and exotic resorts, Dwaine and I agree that the Grand Luxxe is simply the best family vacation destination.
Whether you're staying in Nuevo Vallarta just outside of Puerto Vallarta on the magnificent Banderas Bay, or in the Riviera Maya, with it's calm turquoise-blue Caribbean water, the Grand Luxxe provides everything you want in a perfect family vacation.
Removing the Hassle of Family Travel: Step One, Find the Right Space
Traveling with family, while rewarding, comes with a big bundle of problems. The first is simply space – finding a place big enough to accommodate Mom, Dad, the kids and maybe Grandma or Grandpa is a real chore. Get something too small and no one is comfortable; get multiple units and you'll spend your day running back and forth between rooms.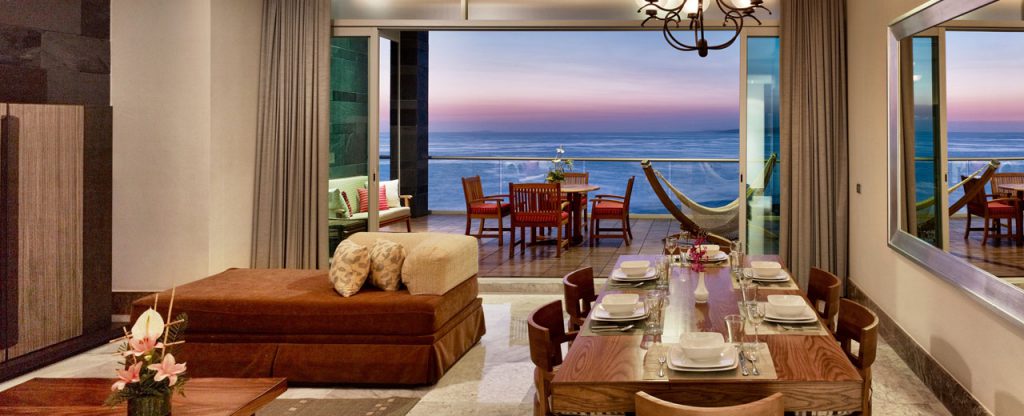 At the Grand Luxxe, the Villa units are huge, 2 bedroom spaces, each with it's own bath and deck. One bedroom is a lock-off with its own private entrance, deck and sitting area (or 3rd bedroom). At over 3,000 square feet, you won't be bumping into each other every time you need something from the fridge. And the large deck off the living room expands that space even more, with plenty of room to read, sun bathe or just relax to the sound of the waves.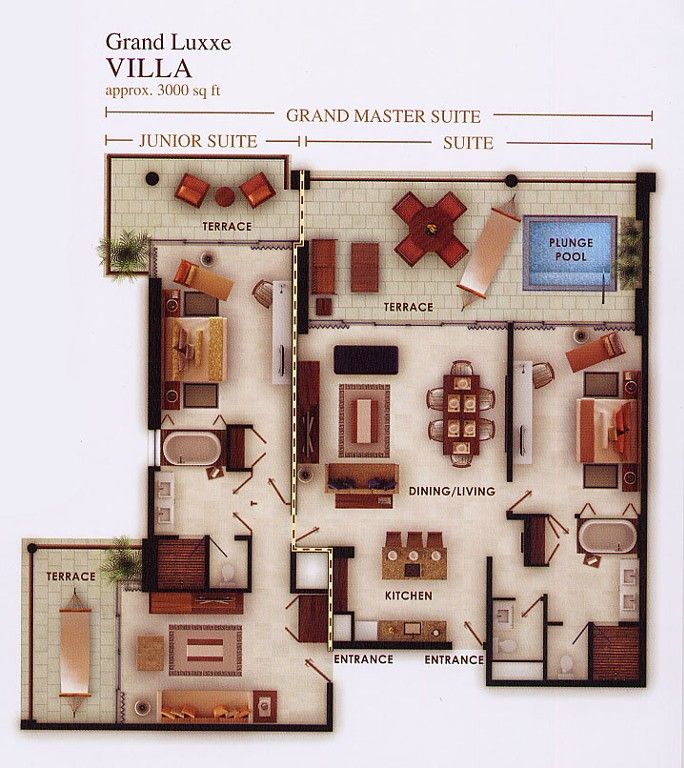 Step Two – Find Things to Do
The Grand Luxxe is part of the Vidanta group of exclusive Mexican resorts, and Vidanta offers Grand Luxxe units at Nuevo Vallarta, just a few minutes north of Puerto Vallarta, as well as the Riviera Maya, south of Cancun on the Caribbean coast of Quintana Roo.
Vidanta Grand Luxxe Nuevo Vallarta
The grounds of Vidanta Nuevo Vallarta are simply enormous – 400 hectares – so you never, ever feel that you are overwhelmed with guests (one of my biggest complaints with a cruise ship).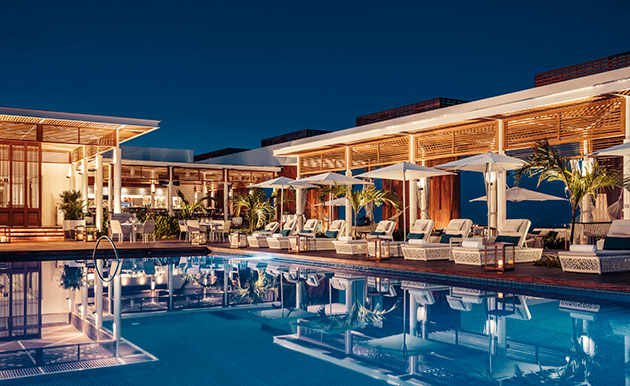 And is there stuff to do . . .
The entire property is bordered by the Bay of Banderas, and each resort has it's own exclusive beach area, with lounge chairs, bar service, and tons of activities, from boogey-boarding, swimming, beach volleyball and other organized games, or just exploring up and down the miles of beach.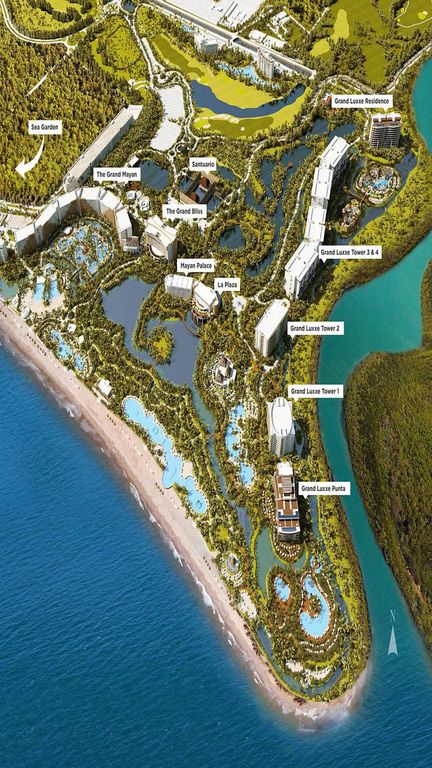 Vidanta Grand Luxxe Riviera Maya
At the Vidanta Riviera Maya, enjoy a very different experience. Surrounded by dense natural jungle, enjoy a long walk through the trees, watching native coati roaming the floor with their little ones in tow. Spend a day at the brand new Jungala Water Park, with Latin America's longest lazy river! Or just hang out at the pools, sipping those delicious tropical drinks at the swim-up bar.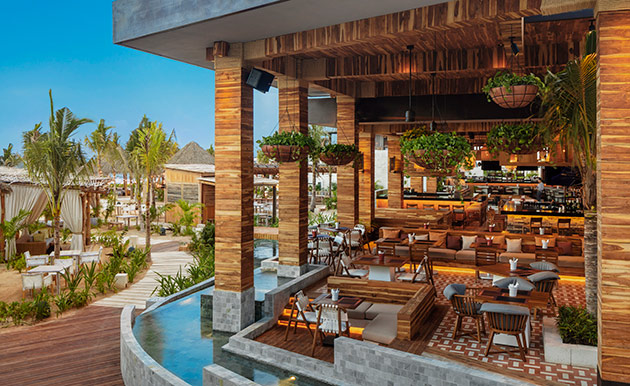 In the evening, enjoy a show at the Cirque du Soleil theater on the grounds. Their show, Joya, is a delight and you don't want to miss it!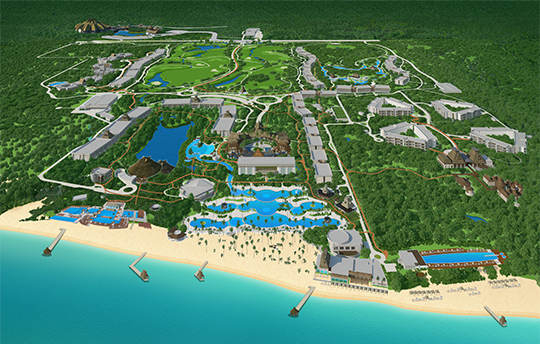 When you tire of the water, you can roam through the beautiful, colorful jungle on miles of raised walkways (or ride the trolley carts – no cars are allowed on the grounds.)
Did I mention golf? Vidanta Nuevo Vallarta is home to three on-grounds golf courses – a Nicklaus-design, a Norman-design, and an executive, par 3 course that illuminated for evening golf. (Not all contracts allow access to all three courses, check carefully before you book.)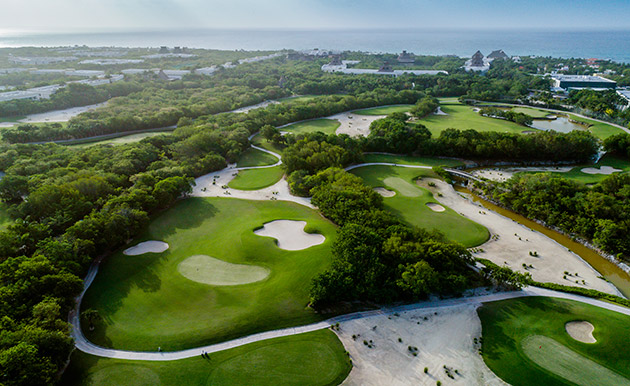 At night, visit one of the top-notch restaurants, bars, beautiful Salum in Riviera Maya or the Santuario, in Nuevo, with its nightly entertainment where you can sit and enjoy a drink while chatting with family about their day's adventures.
Step Three – Enjoy Great Service
We often joke with friends when we say we're going to the Grand Luxxe – "Yeah, we're going to the place where they give you free homemade popsicles and clean your sunglasses for you." We laugh, but seriously, the service is what makes the Grand Luxxe incomparable to any other vacation destination.
When you arrive at the airport, a free, pre-arranged shuttle delivers you to the resort, where a personal bellboy takes you and your luggage directly to your floor for check-in. There you receive your full-access wrist bands, arrange for your signature-only payments and get on your way. (The resort is not all-inclusive, but all transactions are handled by signature and room code, so no need to carry anything around with you at all.) When your room is ready, your bags will be waiting for you inside.
The housekeeping is immaculate, with fresh flowers and a bowl of fruit to welcome you to the resort. Each afternoon, housekeeping delivers a small treat – homemade fruit tarts, chocolate brownies, etc. And there is a turn-down service with chocolates on your pillow for the evening.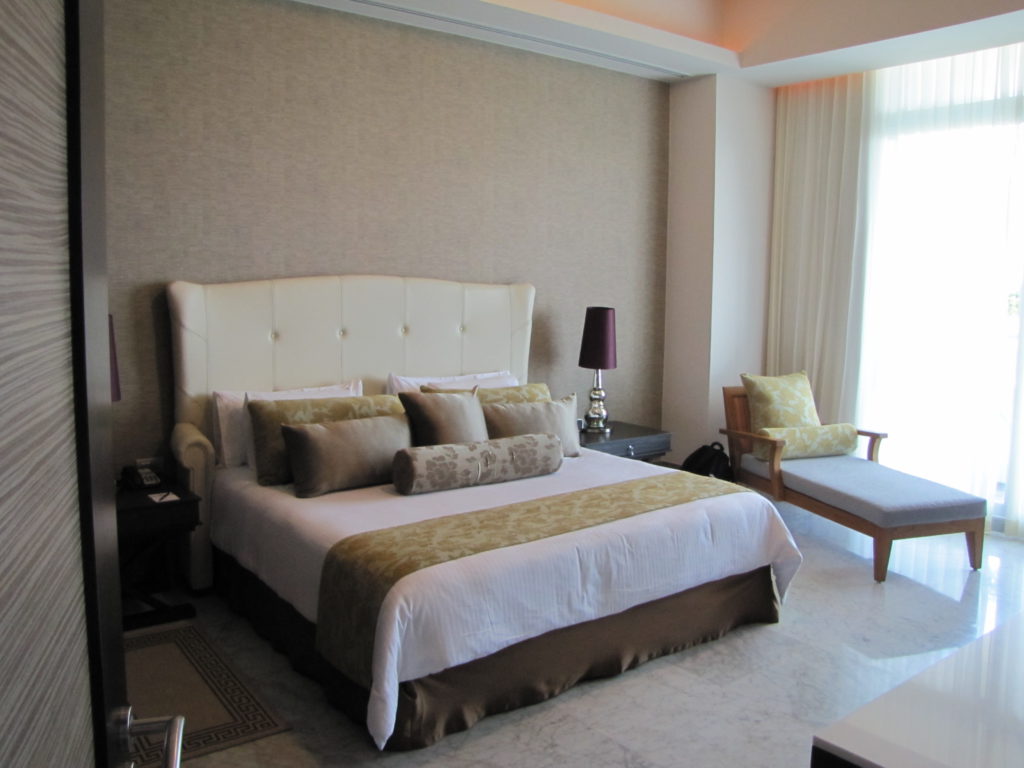 Each floor of the Luxxe is served by a concierge who will arrange any activities available in the area – on grounds or off. The concierge arranges restaurant reservations, spa reservations, and can book adventures, such as zip-lining, parasailing, whale-watching, kayaking, or paddleboarding. Or consider a day excursion up to San Sebastian in Jalisco to see a beautiful, authentic Mexican village. In Riviera Maya, don't miss the day-trip to Chichen Itza!
And you know, you've got a lovely room, too. Some nights we just order room service, set up the table on the deck and play games or tell stories. It's all about making memories and sharing experiences.
Vidanta Grand Luxxe is the Perfect Choice for a Family Vacation
If you're looking for that perfect spot to vacation with family or friends, check out the Grand Luxxe in Nuevo Vallarta. For more information on accommodations, check out my article "Experience the Sublime."
---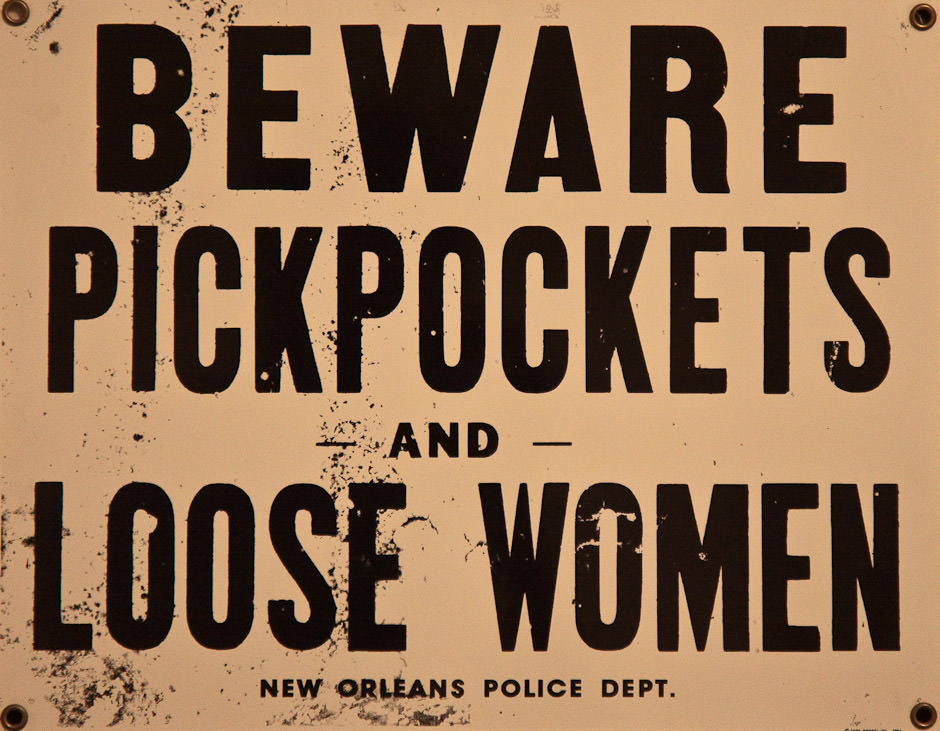 You can travel the world over, and in every corner you'll find some people who…