Vidanta Nuevo Vallarta – A Day of (Permissable) Decadence!
A review of Vidanta Nuevo Vallarta from our friend, Alex, a first-time visitor to the Puerto Vallarta -area resort. We invited him and his family to come for a visit while they were in town this past November. Just worked it out with the concierge – they got wrist bands and a charge account, just like any other guest. Here's his observations: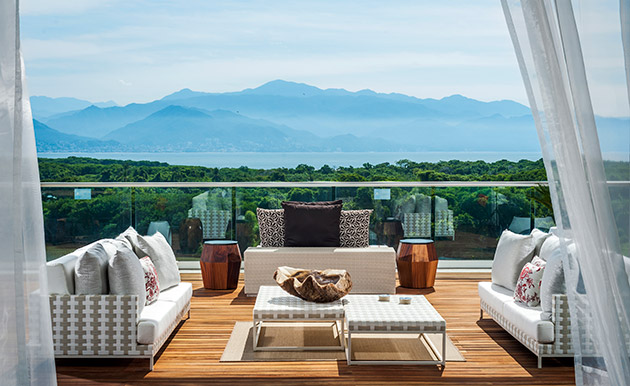 Luxury. Calm. Carefree. Metaphysically decadent.
I played that game where I challenged myself to – without thinking – write the first three words that came to my mind as I reflected on spending time at the Grand Luxxe resort in Nueva Vallarta. The first three were easy.
But where did the fourth description, metaphysically decadent, come from?
Actually, it didn't take too long to find those words either. They sort of just popped into my head, and I wasn't sure they made sense. I looked them up to check myself, and potentially change the course of this essay. Luckily (or perhaps, alas . . . you be the judge), they kind of worked for what I was trying to express.
Metaphysics, at its basest level, is about the nature of reality and consideration of the whole being (don't come at me philosophers, I'm an amateur). Decadence, as used here, could be considered a deep, and permissible (I take the liberty of employing this by author's prerogative!), indulgence. Yep . . . a day at the Grand Luxxe creates a decadent reality for your whole being.

The Sights.
When I walked in, the first indulgences were for my eyes. A beautiful main lobby. Smiles on the faces of staff who were ready to take care of us. Clean walkways throughout the property lined by trees such that they look carved into a tropical forest. Enough lounge chairs to make it clear that it wouldn't be hard to find a great spot to park our things for a partial or whole day. More smiling staff. The beach and the bay beyond. So first, I took it all in, indulged my eyes.
Once I had a look around, then the theme of the day, indulgent relaxation, kicked into full swing. Filled with whatever we chose, with no schedule, no requirements, no worries.
The Sun.
I indulged my body with the warm sun (coming from Colorado in November, what a welcome change!), and with the cool water (but not chilly-cool, in other words, the temperature was glorious!). I used a towel a little bit, but probably didn't need it.

The Smiles.
Those smiles came around with their owners and took our orders for drinks with the timing of a five-star restaurant waitstaff . . . okay, I can't actually confirm that because I was intermittently dozing and swimming and walking around doing whatever I wanted all day long . . . but what I can say with certainty is that I never felt that I was waiting for a drink.
The Sumptuous Food
Or for food. A variety of flavors from Mexico, as well as Western stand-by treats were available for poolside ordering, and the variety of restaurants on the property made for indulging (and don't forget… it's that permissible kind of indulging ?) of the taste buds with food and drink not much more of a task than thinking about what you might want.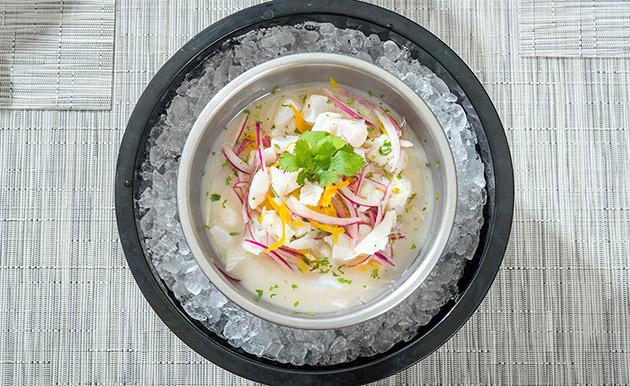 The Serenity
The final indulgence was for the mind. While I lounged and soaked and ate and napped and laughed with my loved ones, I noticeably felt at peace. I'm not the person that always feels that way . . . and so it was palpable and indelible. I remember consciously feeling how great it was that I wasn't worried about time. I knew I had non-vacation life waiting for me when the week was over, but I felt at ease about it. I did what I wanted, I felt joy for those around me doing what they wanted, family and strangers alike.
I don't want to use the word "escape" because of the connotation that life is a prison; but getting to a place like the Grand Luxxe Nuevo Vallarta provides an opportunity to feed the soul, to free the mind, and to heal the body, and an environment that allows these things to be possible, to indulge the whole being, something from which all humans can benefit. Metaphysical decadence.
Interested in a visit to a Vidanta Resort?
Interested in a visit to a Vidanta resort? Drop us a note using the orange button below. Include your desired week (arrival can be on Friday, Saturday, Sunday or Monday.) We will check right away to see if your week is available. For information on rates and accommodations, check out my article on the Grand Luxxe.  
---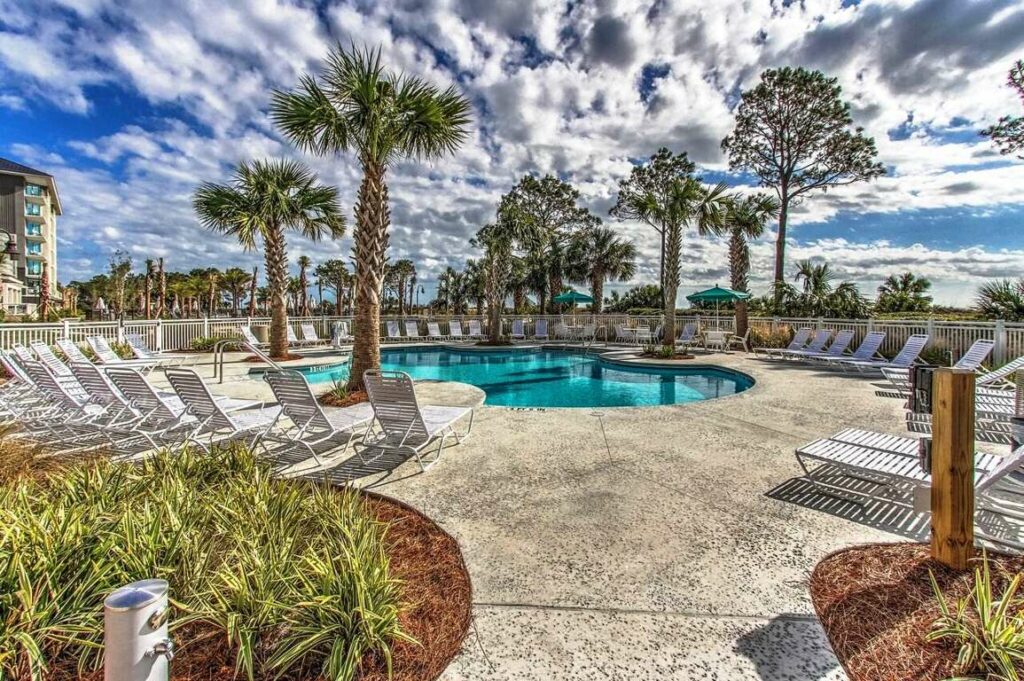 Ocean Dunes Villas on Hilton Head Island Prime Beachfront Unit at an Unbeatable Price! One…