Should You Buy Travel Insurance?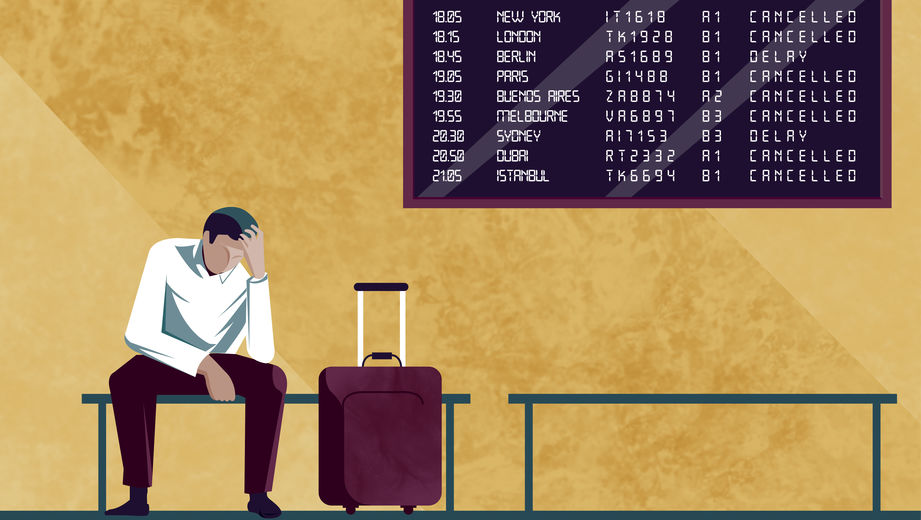 Should You Buy Travel Insurance?
You've saved for months or years for that fantastic cruise or resort stay. You're packed and ready to go – and then disaster strikes. A close relative becomes ill. You fall and injure yourself. Or you're already on the road and the plane has a mechanical problem, causing you to miss a day or two of your trip. Your luggage winds up in Toledo, Ohio and you're in Toledo, Spain. Or – worst of all – you need medical attention while on your trip and your own health insurance won't cover you.
These are all good reasons to purchase travel insurance before your trip. But how you buy it is also important.
Many travel agencies and web site will offer you a travel insurance package as an add-on to your vacation. You book your cruise and then you're pressured to purchase an insurance package. Out of fear, you go ahead and agree. But should you purchase one of these plans without being able to truly compare the benefits and costs?
NO!
While many of these packages are probably fine, they are almost certainly requiring you to pay for things you don't need. These one-size-fits-all packages cover a lot, but they are also relatively pricey, and unless you do your homework, you may not really be covered for the things that most apply to you.
At Cowboy Concierge, we recommend you purchase your own travel coverage, apart from your booking.  This gives you time to research the offerings from various vendors, crafting a package that works best for you.
Ten Reasons Why You Need Trip Protection Insurance.
Reason number one: Airline travel is unpredictable. You can easily find yourself dealing with a mechanical issue or a weather delay. Quality trip protection plans provide reimbursement for covered expenses in the event your travel is delayed due to a defined hazard.
Reason number two: Luggage. Trip protection plans cannot guarantee that your luggage will arrive undamaged, but they can help give you the peace of mind knowing that you have coverage that may help cover certain expenses if the airline or common carrier does not return your luggage in the same condition.
Reasons number three and four: Medical expense coverage and Emergency Evacuation services. We're all human, and we can all make silly mistakes. A little slip by the pool and suddenly you've sprained an ankle. Or you experience a truly acute life threatening emergency and need to get more intensive care than your beach resort can provide, trip protection plans provide emergency medical evacuation coverage that may pay for transportation costs to help get you to a hospital where you can receive the care you need.
Reason number five: Home life still goes on. While you're out sunning or sailing, things can happen back home that require you to return immediately. Having a trip protection plan can provide reimbursement for your return flight home in the event of a covered incident that forces you to interrupt your trip.
Reason number six: Without medical coverage, receiving medical care in certain countries may be a challenge and payment may be required upfront! When traveling to countries such as Egypt or Turkey, it is a good idea to have a travel protection plan in the event you require medical treatment. You can check the U.S. Department of State website to see if they suggest purchasing supplemental coverage for travel to a country on your itinerary.
Reason number seven: Cancellation. You have to have a last minute surgery, a relative unfortunately passed away, the airline you are scheduled to travel on is on strike; you are not exempt from having unforeseen events arise that can cause you to have to cancel your trip. Purchasing a trip protection plan in advance can help ensure that you have coverage if you have to cancel your trip due to a covered event.
Reason number eight: Automobile Rentals. Dwaine and I drove from Amsterdam to Ansbach, Germany, and while the drive was lovely, maneuvering the autobahn was a bit nerve-wracking. Every day driving in the States is hard enough – imagine driving in a foreign country, with different rules, streets and even a different steering wheel! Trip protection coverage often has an optional benefit of car collision damage provides coverage in case you are involved in a car accident while driving in a foreign country.
Reason number nine: Whether you are travelling with children or on your own, you never know when you may need medical assistance. According to the European Centre for Disease Prevention and Control, in most European countries, you must first visit a doctor's office before you can purchase an antibiotic. Quality trip protection plans include non-insurance assistance services which will help refer you to local medical providers and pharmacies.
Reason number ten: Peace of Mind. The best trip protection plans have a non-insurance concierge service, which can provide assistance when you need to clarify doubts or help you in a dilemma that you may have during your trip – including any last minute recommendations while traveling.
With all of these reasons in mind, we can recommend one high-quality trip protection plan provider: AXA. We've used them before and found them to be a company you can trust to give you the best coverage for the best price.
AXA has been rated the #1 Insurance Brand for 10 Consecutive Years.

INTERBRAND has once again ranked AXA as the #1 Global Insurance Brand. It's a great achievement for our AXA colleagues all across the world, in line with our commitment to being closer to customers' lives.
AXA's website (click the photo ad below) allows you to structure a package that makes the most sense to you, and you only pay for what you need.  There are four plan levels available, each with it's own benefit levels and pricing.  Won't be driving?  Don't pay for the optional collision coverage.  Not a golfer or diver? Don't pay for the "Lost Recreation Days" coverage.
Our COVID Experience
Last year, we were on a river cruise through France with Viking Cruise Lines. We had a wonderful time, even though we were routinely tested for COVID on the ship. We tested all clear every time . . . until the very last day before we were to return home.
I was the guilty one. Somehow I'd managed to pick up the bug and there we were – stuck in France missing our flight home and looking at five days of isolation in Paris!
Not to worry. I simply produced my trip insurance information and we were good to go. They paid for everything . . . our room, our food, our re-booking fees. It was all taken care of! We were so happy we'd invested in a quality travel insurance plan!
Should You Buy Travel Insurance?
We at Cowboy Concierge highly recommend travel insurance. But if you're booking a trip to a resort or a cruise, don't be pressured into purchasing the first package they throw at you.  Check out your own coverage package, especially those offered by AXA.
Should You Get Pesos Before Traveling to Mexico? Check out this important information from Cowboy Concierge. Avoid the scams!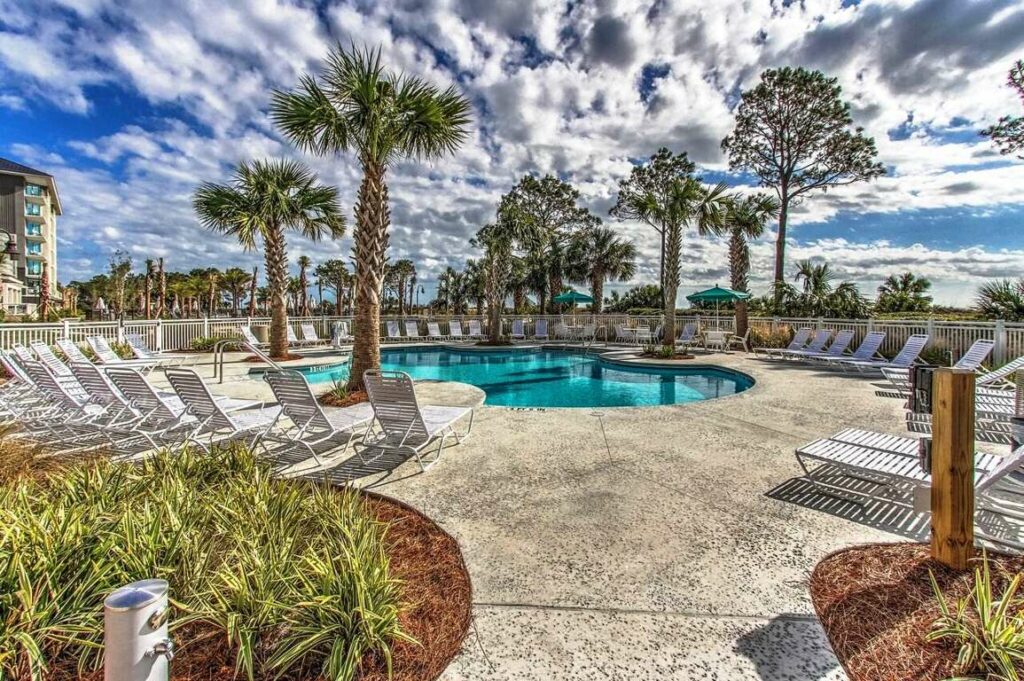 Ocean Dunes Villas on Hilton Head Island Prime Beachfront Unit at an Unbeatable Price! One…