What to Pack for that Warm Weather Vacation!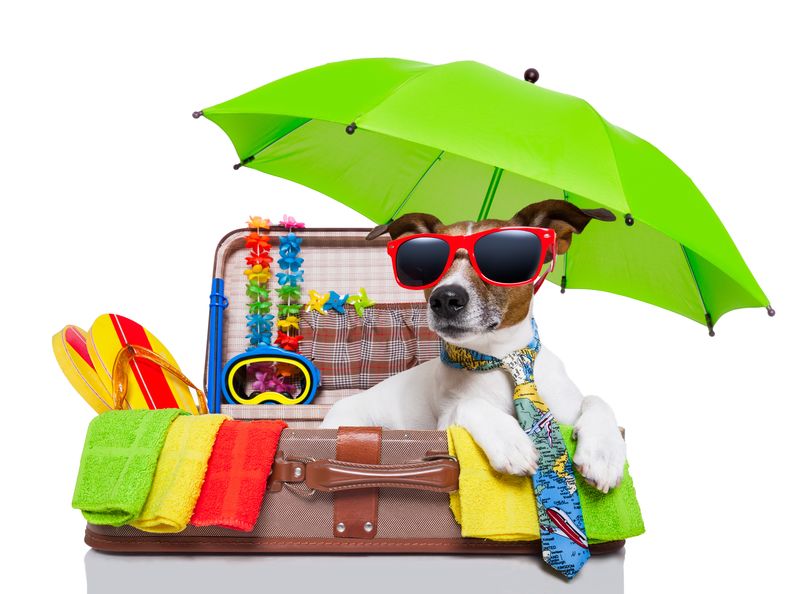 Packing for your vacation is usually one of the last things you work on before your trip, which makes it very easy to forget things. In that last-minute rush, with all the other considerations on your mind, you can leave your pills on the counter or your must-have pair of shoes under the bed. This Packing List for Vacation can help you run through everything a few times before that final Zip-Up-the-Bag moment.
Different vacations call for different lists. Dwaine and I have traveled all over the world, on tours, cruises, resort stays and independent trips, so we've been able to customize our lists for each occasion. While some things are foundational and should be taken on any trip, others are optional or location- and weather-dependent. With limitations on luggage weight, you'll need to be selective in everything.
Before you start, you need to answer a few questions about your own traveling style, or – at least – the style you're trying to emulate on this trip.
Question No. 1:
How long are you going to be away?
We find that if you are planning on being away for a good month or more, you can actually pack lighter than you would for a short trip. It's easier to devote a part of a day to handling your laundry when you have 30 more of them to devote to exploring or relaxing.
Question No. 2:
Are you going to stay put for some time, with minimal reason to pack and unpack?
Are you going to be moving about a lot, carrying bags from place to place?
If you're staying put, then we usually use the airline weight restrictions to gauge our volume. We get to the resort, unpack and forget about everything until it's time to go home again. But if we're on a tour and every 2nd night we have to pack up again, the list is quite a bit different from the first.
Question No. 3:
Where are you going, and what kind of clothing are you going to need when you get there?
This obviously has a huge impact on your packing list. Going to a warm weather resort in Mexico means some shorts, swimsuits and t-shirts. Going on a Northern European cruise to see the aurora borealis in winter is another story.
For these reasons, we have several lists to choose from. You can mix-and-match the lists to create your own complete list to match your destination and travel style.
How to Start
Answer the questions above, and print out the appropriate lists you'll need.
A few weeks before the trip, we start laying out items someplace where they are out of the way – a spare bed or counter that won't be a bother. At this point, we don't bother with sorting anything – just whatever comes to mind goes in the pile.
(After so many trips, we actually have a large grey plastic tub – the "Travel Tub" – that holds a lot of the foundational items.)
When you get a spare minute, start comparing your pile to one of the checklists, eliminating things you decide you don't need.
Foundation Items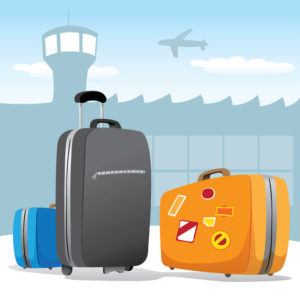 Let's start with the basics. These are things you should try to pack no matter where you are going. Further below is a breakdown of what should be packed in a carry-on versus your checked luggage. Keep in mind, for a lot of these things, we pack only one between the two of us.
Glasses/Sunglasses in a hard case.
Passport or REAL ID Identification Card. We usually carry a passport, but if you're traveling within the United States, you can still use your Driver's License if it is compliant with Real-ID. Check your license; if there is a star imprinted in the corner, it is compliant. If not, you may have trouble using it as identification to board your plane. For more information on REAL ID, click the link here.
Medications and Prescriptions. Keep the medications in the original pharmacy-issued bottle to avoid problems at Customs. Bring your prescriptions or make sure you have a good Internet link to your personal file with your health insurance provider.
Money. I usually carry about $300 US in my wallet, and $3000 in Mexican pesos if we're going to Mexico. See my article on Should I Get Pesos Before Traveling to Mexico? If we're going somewhere else, I skip the foreign currency and just take my credit and debit cards. I've never had a problem withdrawing money from an ATM, though the fees for doing so can vary quite a bit. The locals will know where the best, low-fee ATMs are located. Traveler's Checks are a thing of the past, and few vendors will even accept them anymore.
Travel Documents. This is a long list all by itself, but here's what we take:
Plane reservations
Hotel reservations
Rental Car reservations
Copy of Driver's License
Copy of Passport
Copy of Health Insurance Card
Copy of front and back of all Credit and Debit Cards
List of Emergency Contacts
Travel Insurance Contacts
Internet Passwords. This is critical. It's obviously really risky to just print out all your passwords, but even if you store them all online through a password-filing service like Zoho or Keeper, you need to be sure someone else in your party can access them if you are incapacitated or simply unavailable.
Document or Passport Wallet. I use one like this:
I prefer this style, because it comes with a pen and you can slip a small notepad inside.  It zips closed, so none of your documents can fall out.  It even has a built-in phone charger, which can be a lifesaver at times. Some, like Rick Steves, also recommend a money belt that you can wear around your neck, and if you're going somewhere like Italy where you'll be crammed into buses, it's not a bad idea.  I've never been in that situation, so I don't carry one.
Day Pack. Because Dwaine and I usually travel together, we just take one for the both of us. This is really helpful for carrying that sweater that it's now too warm to wear, or your guidebooks, maps, water bottle, etc. Something inexpensive and waterproof is perfect.
Toiletries Kit. I've tried them all, but the absolute best one out there is this flat, hanging toiletry bag by eBags.  It's lightweight, hangs by a hook in the bathroom, and holds a ton of stuff.
"Medicine Chest". We go to Mexico every year for about 3 months, so we pack a small eBags or Zip-Loc baggie with what we call our "medicine chest." In it, we take Neosporin, Band-Aids, Lotrimin, Hydrodortisone, a travel jar of Vaseline, medicated powder, and a few tabs each of aspirin or acetaminophen, cold medicine capsules, laxative, Imodium, acid reducer, Benedryl, and Dramamine. I also throw in a tiny baggie of ginger root – good to settle my stomach when I don't want to go with Dramamine.
"Junk Drawer". This is another small eBag that we use for various odds-and-ends. Plastic baggies of various sizes, Post-it pads, glasses repair kit, rubber bands, ear plugs, two sets of plastic cutlery, twist ties, a few carabiners, a tiny stapler, 2 tiny flashlights, binder clips, an all-in-one tool with screwdriver, tweezer, pen knife, etc., Bungee cords, small sewing kit (like you pick up in a hotel), small roll of vinyl tape or Duct tape, and a couple of lanyards.
Travel pack of tissues.
Mobile phone, Smartphone in a case. I know it's terribly nerdy, but I have a belt case for my phone. I can proudly say I've never broken my screen or left it in a cab. But if you don't want to wear it, at least try to protect it during the hubbub of travel.
Carry-on Electronics Bag.  We sometimes take a larger bag with more stuff – you'll see it further down.  But for the foundation you need your mobile phone, updated with all the latest application updates, a charging cable and the adapter, a power outlet adapter if you're traveling outside of North America, a few spare batteries (AAA and AA), and a 3-prong outlet splitter.  It's super-handy to be able to charge all of your phones when only one outlet is available at the airport – even other passengers will bless you.
And that's it for the foundation. Now for the specialized stuff.
Clothing for a Week in a Warm Weather Resort
We spend most of our time between various warm weather resorts like the Grand Luxxe in Nuevo Vallarta, so we're very familiar with this. Here's what we take.
Shoes: 1 pair of Teva-style sandals for men, or comfortable open-toed sandals for women, and one pair of closed-toe or canvas deck shoes. If you plan on using the workout room or gym at the resort, a pair of tennis shoes will be required.
Socks: 1 pair of cotton/poly dark socks to wear with the canvas shoes and 3 pair of workout socks. Almost everywhere in Mexico is very casual and sandals are fine. Rarely will you'll need to wear a closed-toe men's shoe (women's sandals are always fine.) Cotton/poly blend socks dry faster than all-cotton, and maintain their softness. Cotton socks turn rough and uncomfortable.
Pants/Shorts. 1 pair of lightweight linen slacks, 2 – 4 pairs of shorts. Again, you'll rarely need long pants except in the fanciest restaurant, so if you truly have no plans for that, you can skip these altogether. Shorts are appropriate everywhere. If you take fewer pairs of shorts, try to take one that's lightweight nylon/rayon so that you can wash them out if you have to.
Shirts. We've gotten to an age where t-shirts only serve to accentuate the belly, so we pack mostly Hawaiian-style, short sleeve cotton shirts. I take 5 of those, 5 cotton t-shirts for lounging in the room or working out (try them on to make sure they are comfortable), and maybe 3 sleeveless t-shirts for the pool.
Underwear. If you can't get past your mother's voice in your head "ALWAYS WEAR FRESH UNDERWEAR!", then take 7 pair. Otherwise, 5 is plenty.
Dresses/Skirt Sets. If you're going to take any at all, 2 dresses or skirt sets is good. Supplement your outfits with a colorful scarf or two.
Jacket or sweater. Even in Mexico, it can get a bit chilly at night, or aboard that romantic sunset cruise on the water. A light jacket, wrap or sweater is not a bad idea. For men, we find a simple nylon Anorak-style jacket works great. And it comes in handy for the cold ride back home from the airport when you return.
Hats/Caps: Dwaine, my partner, is follicly-challenged (i.e., bald). So bringing a hat or bandanna for the pool is essential.
Swimsuits. I confess, I'm a bit vain about swimsuits and I take too many. But at the resort, spending time by the pool is a big part of our day – and besides, they are very lightweight. I take six or more for our 3 months stay in Mexico, but two is probably plenty.
Sleep/Workout wear. 2 pair of cotton stretch shorts for wearing around the room or working out. I use a dry pair of swim trunks for this, too.
Sun Lotion. We take a variety of SPFs.
Pool Wrap. Ladies may want a wrap to wear over their suit when they're walking around.
Other Items
Laundry Kit. The last of the three "Drawer" bags we use as a laundry kit. We only take it on trips where we think we'll need to do laundry in the room or cabin onboard the ship. Inside the Laundry kit bag we have a dozen plastic clip/hangers like these: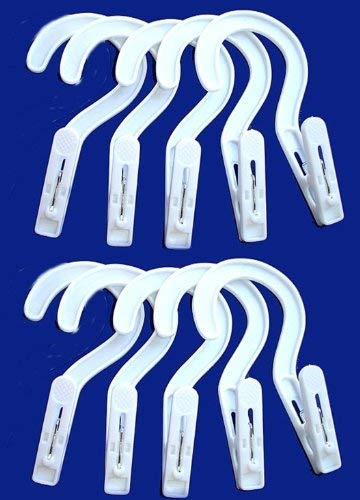 We also have a small pump bottle of laundry detergent, a universal sink stopper, a couple of Tide-to-Go pen stain removers, and a plain bar of soap to scrub out any stains.
eBook and re-charger in case.
Electronics bag. So this one is always tricky.  We are so immersed in electronics these days, and they are so specific to our lives that it's hard to codify the contents. But besides the small carry-on electronics bag, we take two extra cables for our phones and iPads, 2 backup batteries for when we are out and about and need a boost, a small Bluetooth speaker, a pair of headphones and  a headphone splitter.  You will undoubtedly have other things.  We recommend buying extras of all of this so that you can just stock your bag and keep it ready to go.
We manage to get all of this into a large checked bag (50 lbs.), a carry-on roller bag, and a personal bag (backpack-size). If you truly pare things down and use the minimum figures, you may be able to fit it all into a max-sized carry-on, but I don't really see the benefit of this for a resort stay.
Packing Cubes
One thing that helps tremendously in packing and keeping things organized for your stay is eBags packing cubes. I swear by them. Instead of trying to smash your bag closed after you have everything inside, the use of packing cubes breaks that work into tiny pieces. Once they're filled and zipped, you just toss them in the suitcase, close it up and you're done! I love mine. They are durable, but lightweight, and come in a variety of colors so you can tell whose are whose. they even have handles, so when you arrive you can just toss them into the dresser drawers and you're unpacked in no time!
Squeeze Bottles
Personally, I avoid squeeze bottles if possible. But if you must take them, we recommend you choose the best quality bottles and that you pack them in your checked luggage and not your carry-on. If you try to pass them through TSA security, they will flag them every single time and you'll get held up for an inspection. Standing there in your socks and belt-less is not my idea of a fun start to a vacation. And having a cheap Dollar Store bottle leak all over your bag is a sorry surprise indeed.
GoToobs have been highly rated for years.  They are very "squeezy", so they have plenty of flexibility for expansion during flight. And the caps seal tightly. They are worth the investment.
Other Optional Items
Laptop and bag. When we go to Mexico or Berlin for months at a time, I will usually take my laptop. There are things I can do on it more quickly and easily than on the iPad, so it's worth the hassle. I can fit a lot in my laptop bag and it becomes my "one personal item" I bring on the plane besides a carry-on bag.
Camera. If you're a photo-buff, you may want to pack a camera and all the extras that go with it. These days, I stick with my phone's camera.
Snorkel or S.C.U.B.A. gear, Golf Clubs, Tennis Rackets. Once you go down this road, count on spending another $50 for an extra checked bag. But if you're comfortable with that, use all 50 lbs. of it.
House Keys. Hard to leave without them, but it's very easy to forget where you put them! Store your house keys in the same spot every trip so that you can be sure to find them when you get home.
And that's it. We know our list is certainly male-centric, and if you have suggestions for items women really should pack please let me know in the comments below. I can update the list and would appreciate any suggestions you have.
Happy Travels!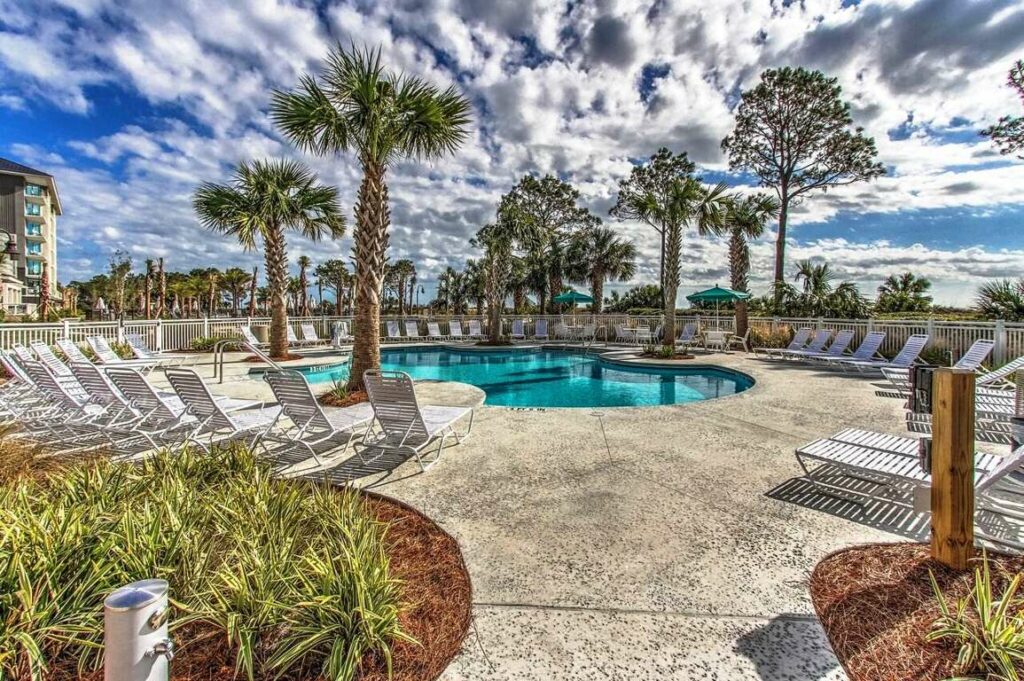 Ocean Dunes Villas on Hilton Head Island Prime Beachfront Unit at an Unbeatable Price! One…