Relax Your Mind at Vidanta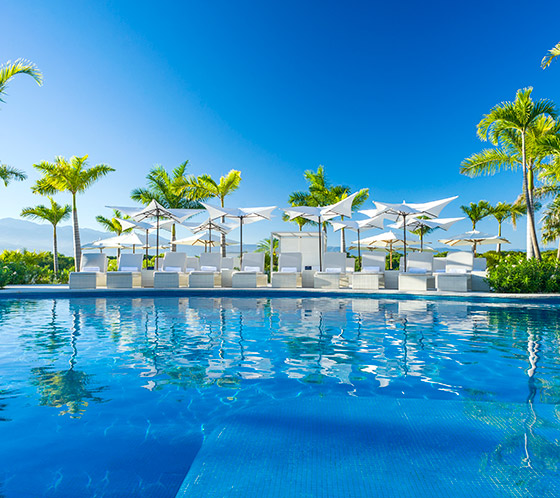 Relax Your Mind at Vidanta: A stay at a Vidanta resort is a perfect way to re-energize your mind, body and soul.
After a day of beautiful weather and sunshine, you'll find your day of relaxation doesn't end at sundown. Whether you spend the day with family at the beach, playing in the sand, boogey-boarding, swimming or playing beach volleyball; or whether you decide to lounge by the pool while the famous Vidanta service pampers you with delicious food and drinks, you'll find relaxation extends all the way to the evening.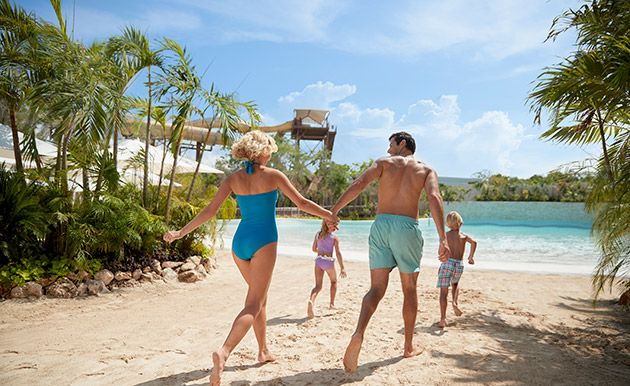 Book a delicious dinner through your on-floor concierge, and on the way, stop at one of the elegant bars for a pre-dinner cocktail. My favorite is a gin martini, up with olives, and my favorite bartender remembers! Jose at the Luxxe Bar in Tower One will gladly prepare your favorite drink – or, just ask and he'll suggest something delicious from his well-stocked bar.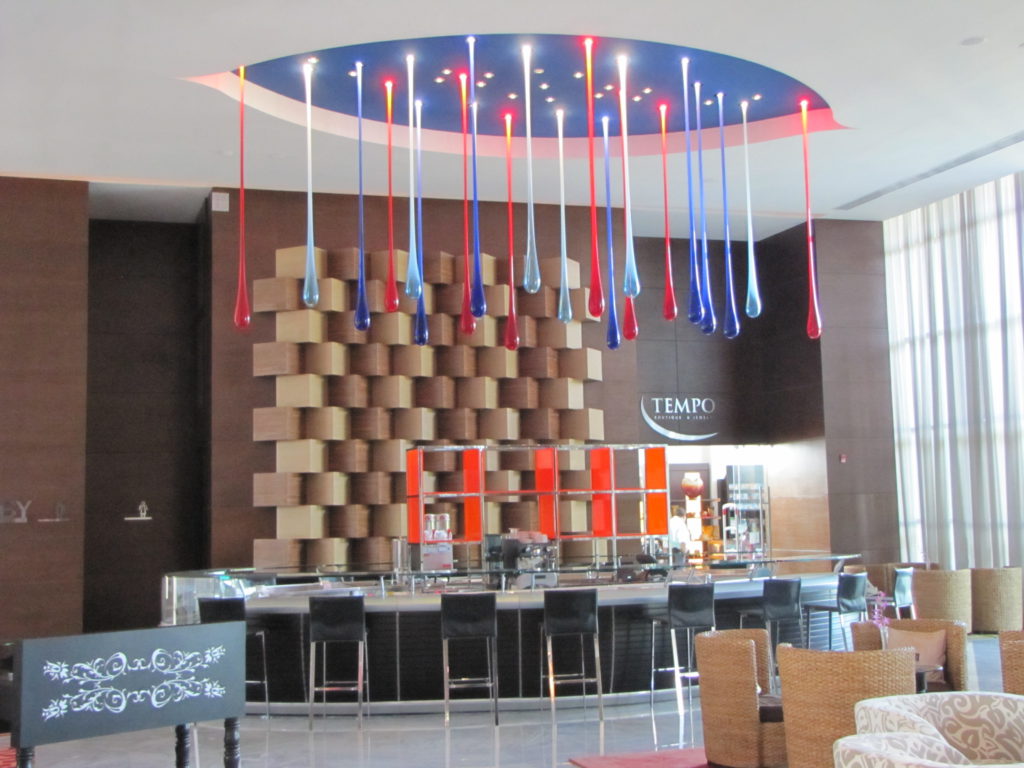 Walk through the stunning grounds or catch a shuttle to the restaurant, and be welcomed warmly. Vidanta offers a wide-variety of evening dining – from light fare at a fun poolside cantina (complete with live music), or a more elegant affair at Bistro Bleu (Nuevo Vallarta) or Quinto (Riviera Maya and Nuevo). Whatever setting you choose, you'll receive great service and a truly memorable meal.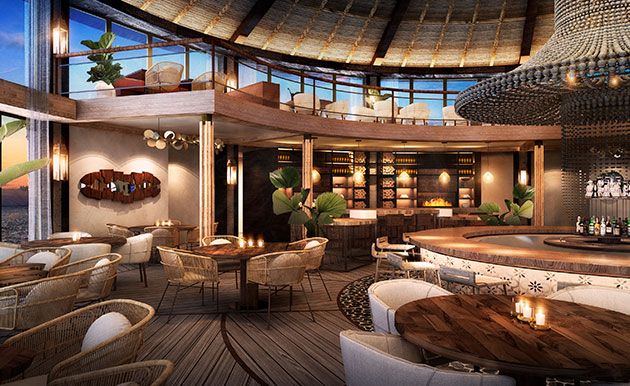 After dinner, walk off a few calories and visit Santuario (Nuevo Vallarta) or the bustling Salum (Riviera Maya) for entertainment. Shows nightly include authentic Mexican music, dancing, magic shows, acrobats . . . always something to make you laugh or sing or smile. Let your worries melt away as you focus on the abundance in your life.
Vidanta is always mindful to put things in motion for you to feel special and to fill your emotional well (as well as your stomach!) As you make your way to your freshly turned-down bed, you'll find a chocolate and a card with a reflective message for you to focus on as you settle into a blissful night's sleep.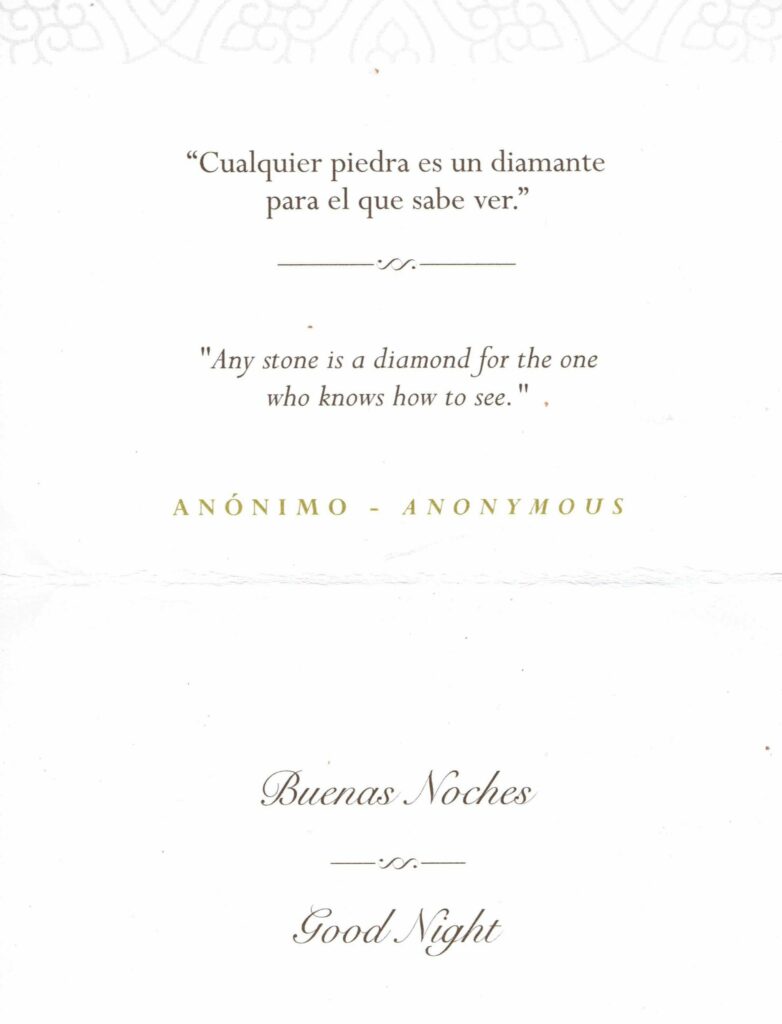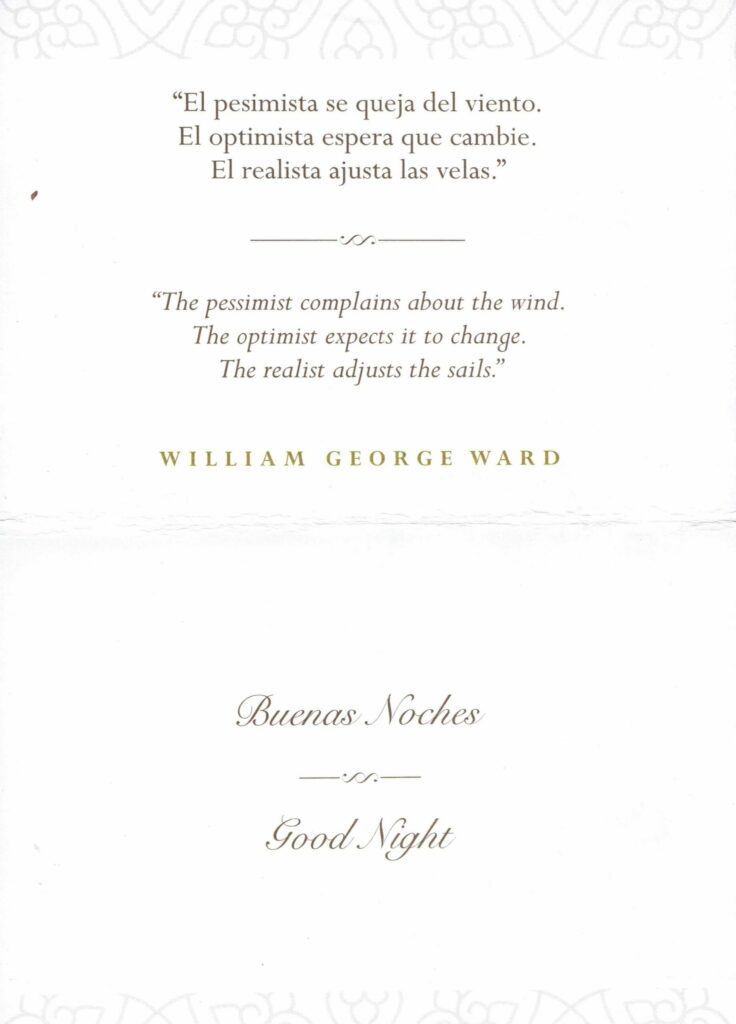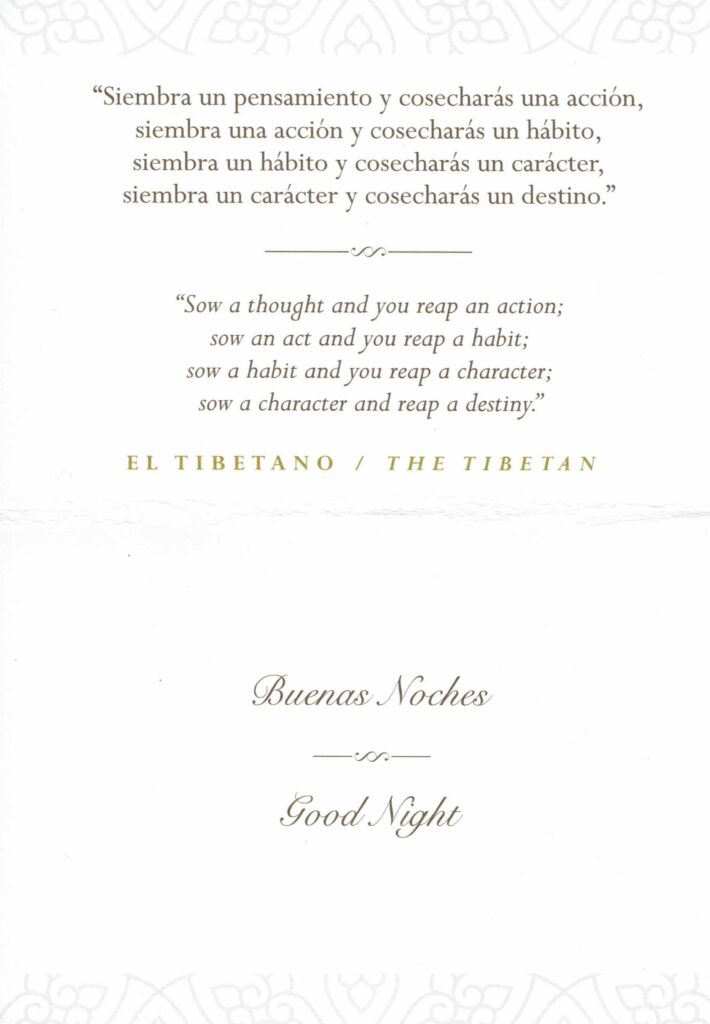 With messages like these, your mind is filled with healthy thoughts as you drift off to sleep, with anticipation of a new day ahead!
Ready for your Vidanta relaxation? Check out our current rental pricing now. Or contact us with questions and we'll get back to you as soon as possible.